Amy Schumer Is In This & That's All That Matters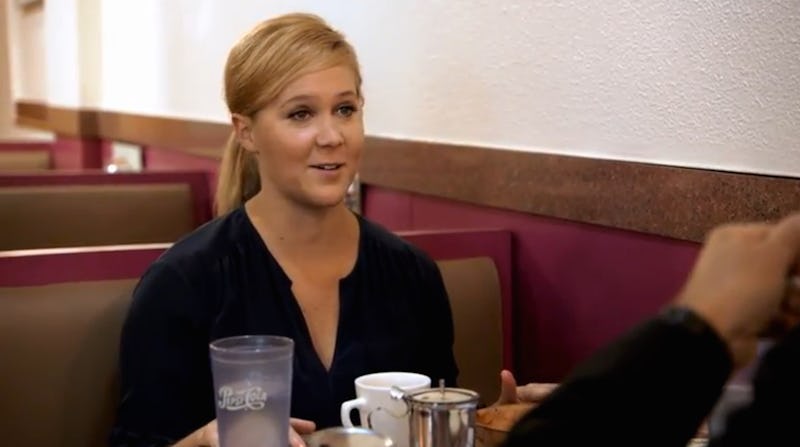 It's finally here! After a long, long, long wait (plus a great little mini- Seinfeld reunion between Michael Richards — as in, Kramer himself — and Jerry Seinfeld!), the new trailer for the upcoming season of Comedians in Cars Getting Coffee is here. And, in an excellent-but-very-unsurprising turn of events, it is awesome.
First things first: This season's roster of guest stars is unbeatable. While in the past the series has always had great guests — Louis C.K., for example, was unforgettable, and Tina Fey's episode proved we need her back on TV now — it really looks like this season has turned it up a notch. Amy Schumer? Check! Fred Armisen? Check! Bill Burr? Check! Kevin Hart? Check! Jimmy Fallon? Check! Seriously, Comedians in Cars Getting Coffee may be in its fifth season, but it is definitely not showing its age just yet.
Second, of course, is the cars. Now, I will honestly admit that I do not know much about cars in general, so the value of the ones that Seinfeld gets to drive around in this webseries do go completely over my head. However, I can report after watching this trailer that the cars are indeed plentiful this season, so don't worry about that.
You can check it out for yourself by watching the video below. Also, might I suggest bringing Amy Schumer on as a co-host on this show? Because from the looks of things, her episode is going to be one for the books.
Image: Crackle/YouTube