When Does 'Paper Towns' Come Out?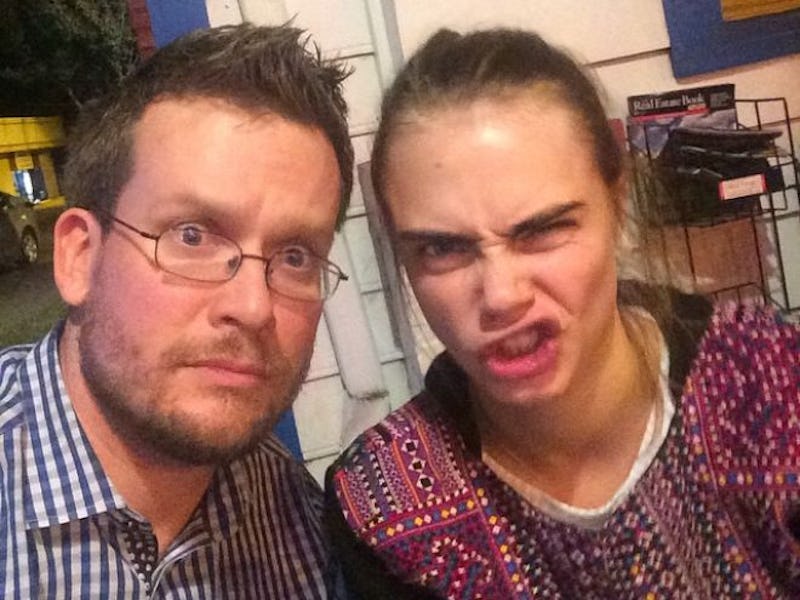 If the success of The Fault in Our Stars is any indication, John Green's next adaptation, Paper Towns, will be a mega-monster success. The film, which stars FIOS' Nat Wolff and runway model Cara Delevingne, has just begun production, and fans are already eating up the many instagrams from set shared by Delevingne and John Green. From the looks of it, these actors and writers are already having way too much fun. Let's all just get it out of our systems: We have some serious Paper Towns FOMO.
For the uninitiated, the plot of Paper Towns, according to IMDB, is as follows:
Quentin Jacobsen has spent a lifetime loving the magnificently adventurous Margo Roth Spiegelman from afar. So when she cracks open a window and climbs back into his life-dressed like a ninja and summoning him for an ingenious campaign of revenge-he follows. After their all-nighter ends and a new day breaks, Q arrives at school to discover that Margo, always an enigma, has now become a mystery. But Q soon learns that there are clues-and they're for him. Urged down a disconnected path, the closer he gets, the less Q sees of the girl he thought he knew.
How mysterious! So when do we get to see this adaptation light up the big screen? According to the film's IMDB page, Paper Towns will be released June 19, 2015. So while we have over eight months of waiting time, let's rejoice in the fact that John Green and the cast will surely indulge us in many behind the scenes pics and videos along the way.
Image: Johngreenwritesbooks/tumblr