The Most Hilariously Categorized Netflix Movies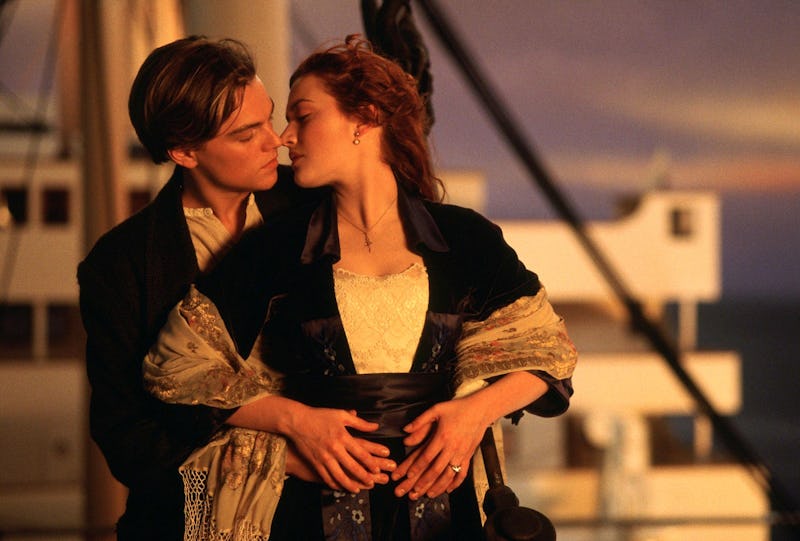 We should all bow down to Netflix. The streaming service has single-handedly transformed the way we consume television and film. Without it, we'd probably be much more productive, be spending more time mourning the death of Blockbuster, and be spending more time flipping channels instead of scrolling through our online queue. And the beautiful thing about Netflix is that not only does it offer a multitude of viewing options, it suggests and categorizes films and TV shows for easy finding. You liked Orange is the New Black? Try House of Cards!
But sometimes, Netflix leads us astray. Like when I browse dramas and find High School Musical among the likes of The English Patient and Django Unchained. Luckily, I am well-versed in the cinematic fare of Zefron, but if I didn't know any better I'd be saddling up for 90 minutes of Disney starlets crooning tunes like "Get Cha Head in the Game" when all I wanted was a good solid cry.
So, because some of these categorizations seem, well, — off — I've found 14 of the most laughable miscategorizations on Netflix. Happy viewing!
Katy Perry: Part of Me (2012)
Category: Kids
Should Be: Music/Documentary
Why: Katy Perry's cream-spweing breasts aren't necessarily kid-friendly.
Jumanji (1995)
Category: Kids
Should Be: Comedy or Action/Adventure
Why: I've never spoken to a single person who saw Jumanji as a child and didn't have years of nightmares afterwards. I certainly did. Once the hoard of bats come bursting out of the fireplace, it's all over. Also, the movie is funny (it stars Robin Williams after all) but the humor is reserved for adults and savvy-teens alike. A kids movie, this is not.
Honey, We Shrunk Ourselves
Category: Sci-Fi
Should Be: Kids
Why: I suppose the protagonist in this family-friendly film is a scientist, but this is much more a kids film than it is science-fiction fare. Technically this is labeled correctly, but the typical Netflix browser would typically not search for a PG-rated Disney flick among the likes of Stark Trek and Alien.
A River Runs Through It (1992)
Category: Sports
Should Be: Drama
Why: This Robert Redford directed, Oscar-winning flick is about the bonds that unite and divide families — but sports? What sports? (Oh, is fishing a sport...? #SMH)
Titanic (1997)
Category: Action
Should Be: Drama
Why: Spoiler Alert: (almost) everyone dies. If that's not drama, I don't know what is. Also, action? Maybe at the very end of the film, for about 15 minutes as Titanic's passengers scurry to find safety in boats and life vests, but this Oscar-winning film is a drama through and through.
Beach Party (1963)
Category: Sports
Should Be: Classics/Musical
Why: Unless you consider tanning your bum and bouncing around on the beach to some pop-y '60s tunes a "sport" this movie is better fitted for the classics and/or musical section.
High School Musical (2006) & High School Musical 2 (2007)
Category: Drama
Should Be: Kids
Why: Does this really need an explanation? Let's also note that High School Musical 2 is also listed as drama. Too much sun exposure and wicked dance moves by little Zefron is certainly dramatic, to be sure.
Man of the House (2005)
Category: Action
Should Be: Comedy
Why: Netflix describes the plot of Man of the House as: "Texas Ranger Roland Sharp finds himself college bound when he's tapped to protect a boisterous group of University of Texas cheerleaders." Sounds like slap-stick humor and some high-kicks to me. This would be better suited in comedy, or even sports.
Silver Linings Playbook (2012)
Category: Comedy
Should be: Drama
Why: There is certainly moments of dark humor in the Oscar-winning performances of Silver Linings Playbook, yet the underlying current on mental health makes this more worthy of a "drama" label.
Jerry McGuire (1996)
Category: Comedy
Should Be: Drama
Why: Sure, the "You complete me" monologue is now dated enough it's sort of funny, but the movie wasn't intended as a comedy. It could even be listed as a sports film, considering McGuire follows a sports agent in a work crisis. And since when does Tom Cruise' early career boast comedies?
Jump in! (2007)
Category: Drama
Should Be: Kids
Why: Anything starring Corbin Bleu that features more dancing than dialogue qualifies as kids' movie. Also, this film was made for Disney Channel.
Fargo (1996)
Category: Comedy
Should Be: Drama (Or "Comedy" with a warning)
Why: Fargo is the Coen brothers' bloodiest flick, and for this reason alone the "comedy" belongs more appropriately in drama. Fargo is actually a hilarious flick, if you can stomach the many murders it shows on screen, but its dark humor isn't so apparent to everyone, and probably shouldn't be sandwiched between the likes of Will Ferrell and Jim Carrey.
Stuck in Love (2012)
Category: Drama
Should be: Romance/Comedy
Why: This film, by Fault in Our Stars director Josh Boone, is a romcom through and through. From it's ensemble cast of multiple romantic plot lines to its use of familiar comedic tropes, this movie would find a better home among comedies or the romance section.
The Fox and the Hound (1981)
Category: Drama
Should Be: Kids
Why: It's an animated Disney movie, and even though all animal movies are dramas in my heart, if it was made before 1985 and is animated, it's a kids movie. The end. (Dumbo is also inexplicably listed in drama)
Image: 20th Century Fox; Tumblr; Giphy; Gifsoup