What's Baby Spice Been Up To?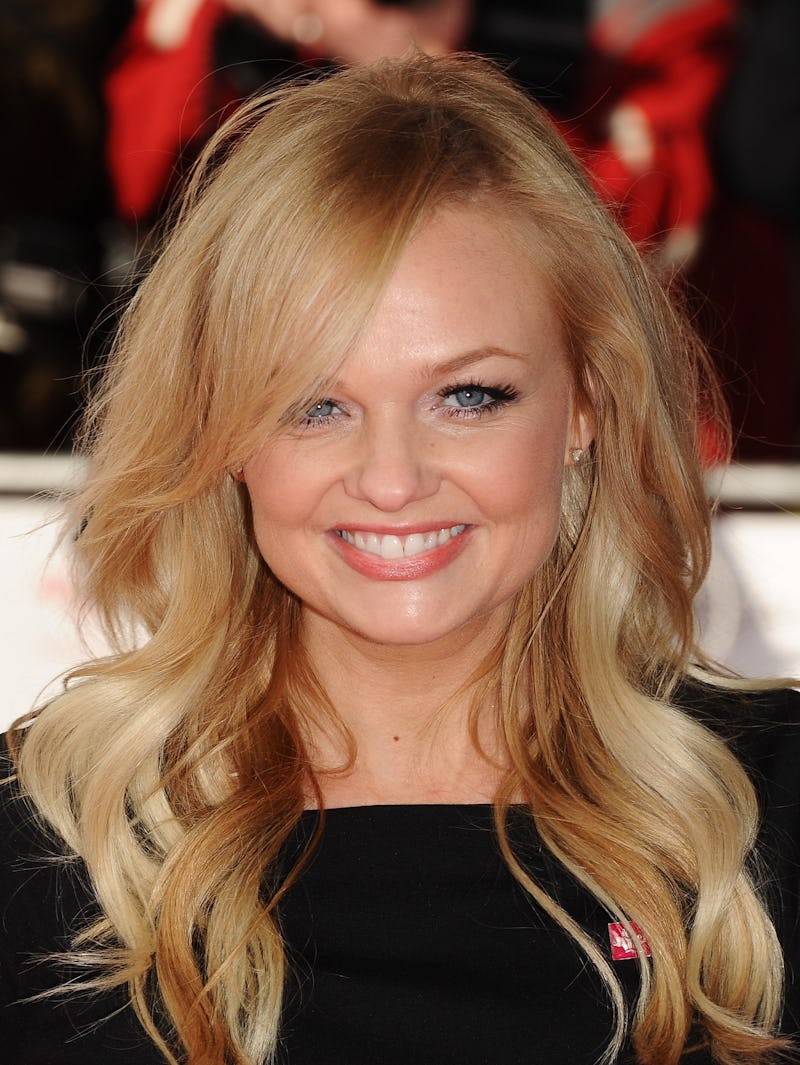 If you were anything like I was in the 1990's, you spent most of your time in cute little knee length dresses, with two half up, half down pigtails, begging your mother for platform Sketchers (to which she said no to, but NBD because your older cousin was a great sharer). You became an anglophile at age five, wanted anything and everything that was embroidered with a Union Jack, and were ready to denounce your American citizenship all thanks to one lady who went by the name of Spice, Baby Spice. The obsession was warranted, though. She was talented, sweet, and had a swing and a play house on her very own tour bus, so really, she was the epitome of everything I hoped to be as an adult and more. But what is Baby Spice up to today? Oh how things have changed.
As with all childhood preoccupations, you mature and the attachment to things once held impossibly dear lessens. The Spice Girls eventually parted ways (which, I'm still not over for the record) and life went on for everyone, even for those feisty five British ladies. But that doesn't mean we just up and forget about them. We know that Ginger Spice (Geri Halliwell) just got engaged, so why not check into what our fave (or mine at least) Baby has been doing as well.
SHE'S AN AMBASSADOR FOR THE PAMPERS UNICEF CAMPAIGN
Because you always knew she was an amazing person, even when you were seven years old.
SHE'S A RADIO PERSONALITY FOR HEART LONDON IN THE U.K.
And she does amazing things like this:
How good does she sound?!
SHE'S A MOM!
Bunton has two sons, Tate and Beau. Well, technically she's a "mum." And that's a VIP sort of job.
SHE DOES A FAIR DEAL OF TV SHOW APPEARANCES WHETHER AS A GUEST MENTOR, JUDGE, PRESENTER, OR PERFORMER
She's all over U.K. telly like whoa.
AND MOST IMPORTANTLY, SHE'S STILL HANGING WITH HER SPICE GIRL BESTIES
This makes my heart SO FULL!
So glad to see you rocking it, Bunton!