Amazon Is Taking Over the Internet Even More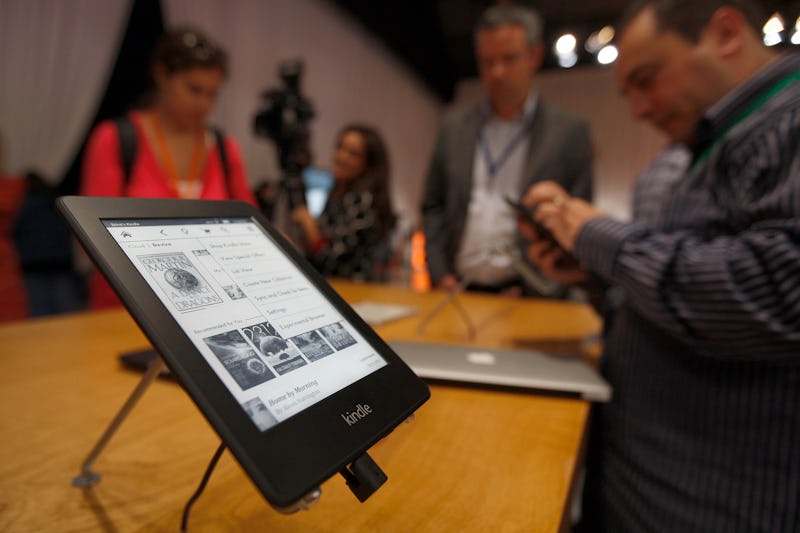 David McNew/Getty Images News/Getty Images
In the culmination of a two-year battle against publishing companies, Amazon has been granted .book domain name rights. The online retailer-turned-Internet service giant beat eight other competitors in the application process, including Google and publisher Bowker, to win the auction by the Internet Corporation for Assigned Names and Numbers (ICANN).
Amazon has been accused of being "anti-competition" and of making an "online land grab" in its race to acquire domain names, as its deep pockets beat out traditional publishing houses. Amazon was rumored to be also up for the .cloud, .author, .wow, and .movie domain names. In 2013, the Association of American Publishers fought against Amazon's bid to purchase the .book domain name, petitioning ICANN saying it would be counter to public interest. Looks like their petition has been denied.
Though in a surprising result, despite being the world's largest cloud computing provider, Amazon, under Amazon Web Services, lost the .cloud domain name to a relatively unknown Italian cloud vendor Aruba. However, it seems to still have a bid in for .author, which would even further Amazon's online dominance.
It has not been disclosed just how much Amazon paid for the .book domain name rights, experts have placed it between $4.6 and $10 million.
While traditional publishing houses may decry Amazon's monopolies in the online book world, the retailer is far from being dominant in publishing — particularly lately. It will be interesting to see how the new domain name rights will play alongside Amazon's controversial place in the current industry. This month, esteemed editor Ed Park left Amazon to join Penguin Press amid whispers of the company's difficulty in establishing a literary platform.
Amazon's ongoing battle with Hachette has been a publicity blow to the retailer as it attempts to move in the direction of becoming a publishing house itself. The Author's Guild has also stepped up to push the Justice Department to investigate Amazon's alignment with anti-trust laws. Lots of moving parts to this one!
Image: David McNew/Getty Images