'Night At the Museum 3's New Trailer's Bittersweet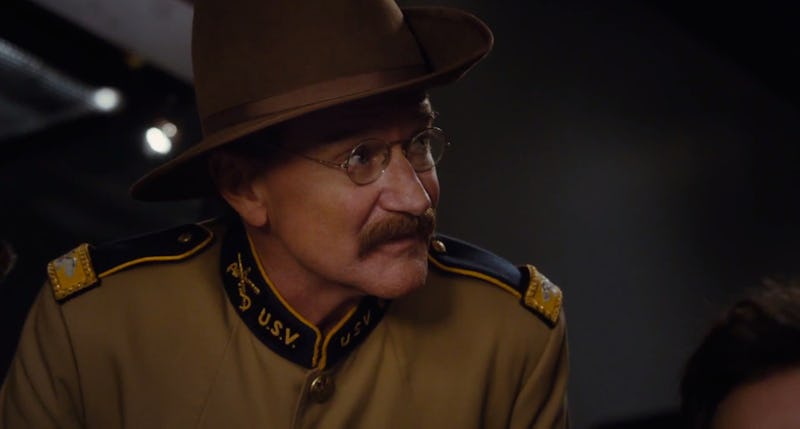 While on some levels, it's comforting to see Robin Williams back on the big screen again in one of the last roles he filmed before his tragic death this past August, there's no denying that it's majorly difficult to watch. The pain fans are experiencing surrounding his death still feels raw, even now, so, needless to say, Night At the Museum: Secret Of the Tomb 's new trailer featuring Robin Williams in full form as his character, Teddy Roosevelt, is very bittersweet to watch.
This is the second trailer for the third sequel film, after the first trailer was released in late July 2014. Featuring many actors from the previous films in the Night At the Museum franchise — including Williams, Owen Wilson, Ben Stiller, Dan Stevens, and more — it promises to be just as fun and hilarious as the first two films, especially thanks to Williams' always impeccable talent for comedy. While it may seem hard to see Williams on screen in one of his last performances, the fact that it features him doing what he did best — making people happy — is amazing to see one last time.
In addition to Night At the Museum 3, Williams had a few other films slated for release at the time of his death: Merry Friggin' Christmas, Absolutely Anything, and Boulevard. As previously reported, Merry Friggin' Christmas and Night At the Museum 3 are the only two films set for release this year — the former was released on Nov. 7 and the latter is set for Dec. 19 — but Absolutely Anything and Boulevard are set for a 2015 release.
Check out the trailer below.
Image: YouTube