9 Netflix Porn Movies For Those Who Really, Really, Love Food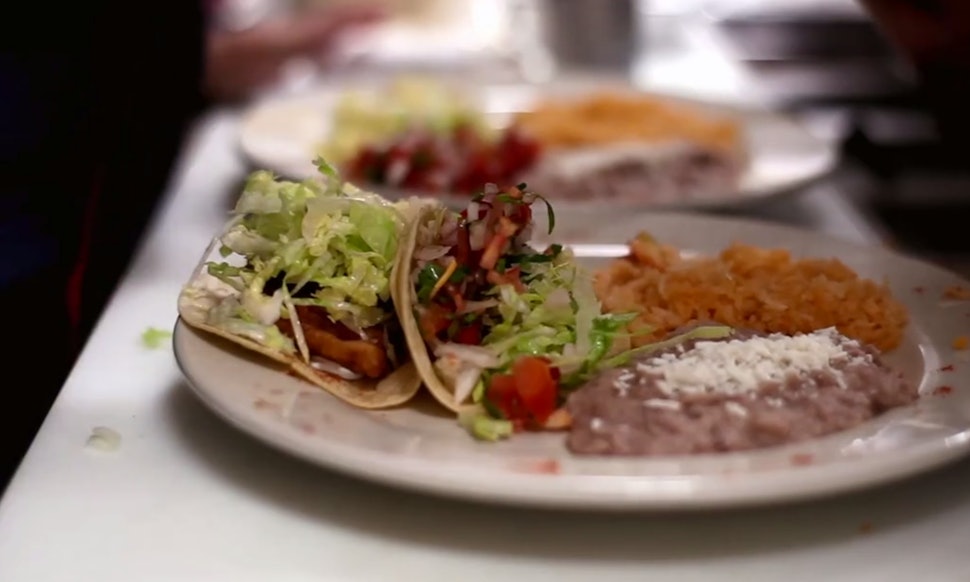 So, you love food, eh? You and me both, pal. Food is the best and deserves all of the love. What's that? You like movies, too? Well, well, well. Have I got a list for you! I rounded up a handful of movies currently streaming on Netflix that'll satiate your eyeballs.
Er, wait. "Satiate your eyeballs" sounds super gross. Let me try again: I've rounded up a handful of food-tastic movies currently streaming on Netflix.
WARNING: Do not watch any of the following flicks on an empty stomach.
Image: The Film Arcade
'Jiro Dreams of Sushi'
This documentary won't just make you crave sushi. It'll make you crave the finest sushi on the planet. (Good luck at landing a reservation at Sukiyabashi Jiro any time soon.)
Image: Magnolia Pictures
'Big Night'
Tony Shalhoub and Stanley Tucci play brothers who run a restaurant. There are laughs, there are tears, and there is a lot of delicious-looking food.
Image: The Samuel Goldwyn Company
'Pizza My Heart'
This ABC Family made-for-TV movie is a pizza-fied Romeo & Juliet. (Yup, it's as incredible as it sounds.)
Image: ABC Family
'The Trip'
A restaurant road trip movie starring Steve Coogan and Rob Brydon? Yes, please!
Image: IFC Films
'Spinning Plates'
A documentary that follows three different restaurants and the people who run them.
Image: The Film Arcade
'Haute Cuisine'
Based on the true story of Danièle Mazet-Delpeuch, the private chef for François Mitterrand, the 21st President of France.
Image: The Weinstein Company
'Cloudy with a Chance of Meatballs 2'
Tacodiles and Cheespiders and cheeseburger monsters! OH, MY!
Image: Columbia Pictures
'Good Burger'
Welcome to Good Burger, home of the Good Burger, can I take your order?
Image: Paramount Pictures
'The Breakfast Club'
OK, OK. I know this isn't a food movie, but come on. That Pixy Stix sandwich is a work of culinary art.
Image: Universal Pictures