You Have to Watch 'Do You Wanna Build a Meth Lab?'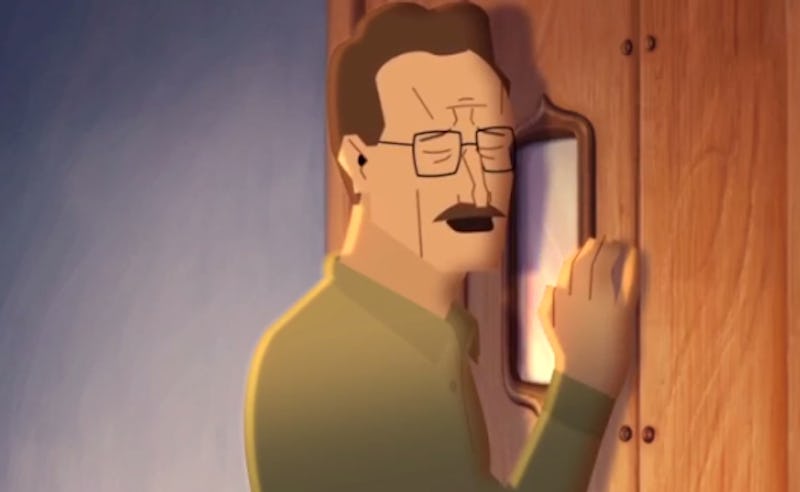 With the one year anniversary of Frozen upon us November 27th, (yep, a whole damn year, can you believe it?) this Breaking Bad parody of the song, "Do You Want to Build a Snowman?" aptly named , "Do You Want to Build a Meth Lab?" came just in time. Hopefully, for the collective sanity of the world, it's the last parody involving our good friends Anna and Elsa for awhile, but on the bright side, it actually may also be the best one. I mean, anything that brings Walter White and Jesse Pinkman back into our lives even for only a few minutes is a good thing, right?
The benefit of this satirical music video is not only that it's perfectly executed and well written, but the animation is on point to boot. And, as The Huffington Post points out, they also do a very tongue in cheek reference to both Frozen and Breaking Bad by, "Forcefully reminding a young Anna that he is the one who knocks." Basically, aside from having an awfully catchy melody, this isn't something you'd want to share with any Frozen-loving younger kids... or really any kids at all.
It's all so very wrong, that it's right. Check it out for yourself and bask in all of the Breaking Bad fun below:
Image: animeme/youtube