Luke Wade Might Already Be 'The Voice'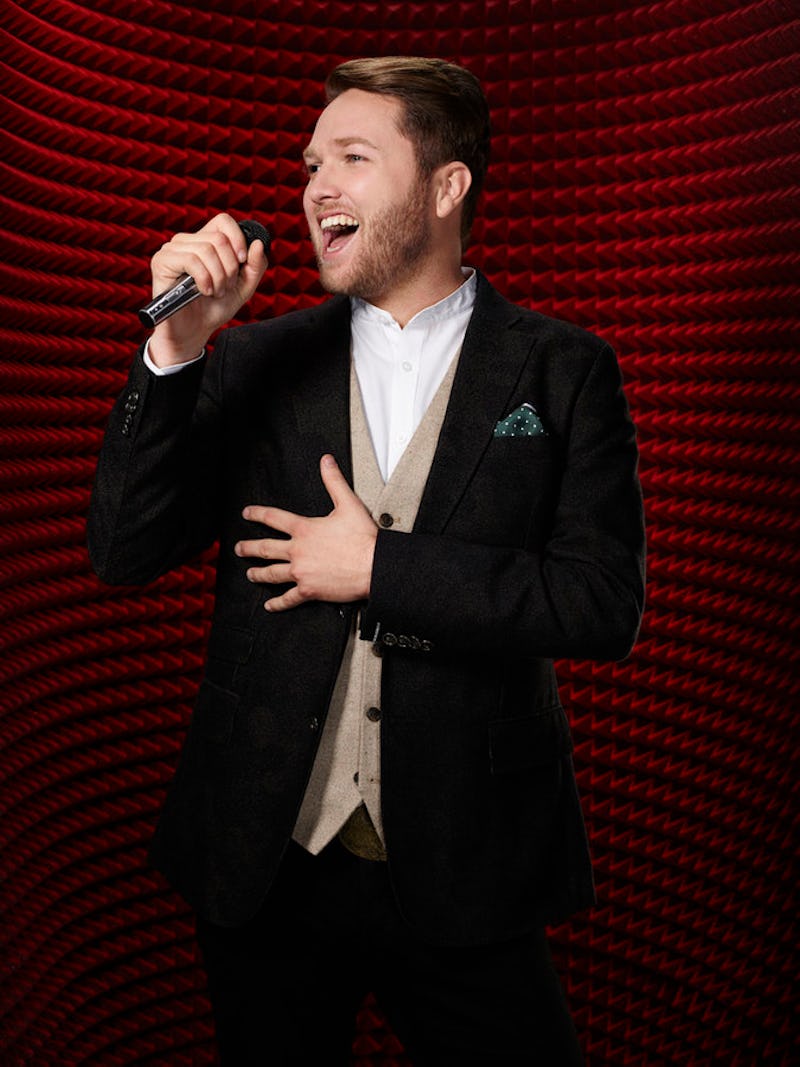 Things are heating up on The Voice after the first dramatic live elimination. Some surprising choices were made by the three coaches as they had to let two of their remaining five teammates go. What wasn't so surprising, though, was the nine lucky artists who got through to the next live round based solely on America's votes. From here on out, two people go home each week and if you ask me, voters have their work cut out for them. We lost some amazing artists on The Voice already, but the ones who remain are still irrefutably talented and each of them is special in his or her own way. Of course everyone will have their few favorites, but from a strictly musical standpoint, not one person is any better than the next. Unfortunately, we can't keep them all and when it comes to who should make it into the Top 3, Luke Wade has the best shot to win The Voice.
The next six weeks of competition will be pretty male-heavy because only four women are left. Even though each of the four is extraordinarily skilled, something tells me America wants to see a guy take it this season. Upon considering the eight remaining male artists, Luke Wade strikes me as the one contestant I would be devastated never to hear from again. If America shares my feelings, the half-blind soul singer might just go all the way.
Luke is without-a-doubt this season's contestant to beat. I'm not even sure you can call what Luke has talent because what it really is is a gift. If you close your eyes while listening to this voice, more often than not it sounds like it's already recorded and professionally produced. You just cannot teach something like that; you have to be born with it. Last season was the first time the winner didn't come from Adam or Blake's team, so in this case, I'm glad Team Pharrell has a fighting chance to continue the pattern.
If, for some ridiculous reason, Luke hadn't gotten through on votes alone, Pharrell would have had no choice but to save him. It isn't hard to see that the stage is exactly where he belongs. Music isn't just what Luke does, it's who he is. You can see it in the way he performs and the way he listens to his coach. Pharrell adores him because he has a timeless, natural sound that doesn't need as much guidance as some of the other contestants' voices. Having such a strong coach-artist relationship while also having the presence Luke does is the recipe for a finalist.
Team Pharrell has some of the most unique voices on the show, but Luke's performances have also been consistently memorable. A performer is only judged by his ability to leave you craving more, and Luke does that without fail every week. This is the voice I want on my iPod and the one I'd be the most upset to see voted off. Play and replay this guy's Voice performances if you don't agree yet, but if not in the finals, you'll at least be seeing Luke Wade for a long while. If anyone from Team Pharrell deserves a spot in the top three, it's this guy.
Images: Paul Drinkwater, Tyler Golden (3)/NBC