'Are You The One?' Star Anthony Is Too Darn Picky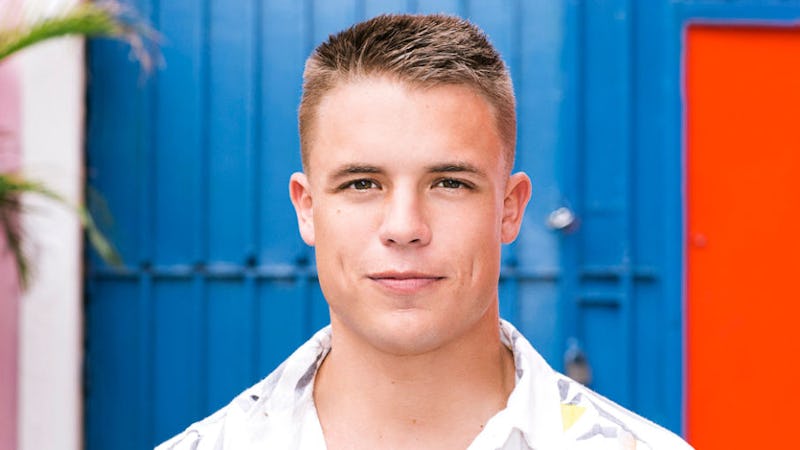 Is it just me or are the love triangles in MTV's Are You The One? the most interesting thing about the series? Sure the idea of finding your perfect match among a bunch of strangers and ultimately (hopefully) winning a million dollars is also pretty cool, the drama that is caused by these people looking for their true love is just so fun to watch. One of the interesting love conflicts is actually a big old pentagon between Layton, Jenni, Jessica, Ellie and Anthony. At the moment, I have no idea where everyone fits in other than the fact that Layton and Anthony both like Jenni, Jessica is completely crazy for Layton despite not being his match, and Ellie likes Anthony as well but they were also confirmed not to be a perfect match at the end of last Monday night's episode. So what now? Well the most important thing we as fans can do to help put together all of these crazy true love pairs together is to find out more about the contestants from Season 2 of the hit MTV series. Here are a few things to know about Are You The One?'s Anthony Bartolotte.
According to Anthony's MTV Are You The One? profile page, the contestant is a 22 year-old attending a suburban Illinois University in his "victory lap" but wants to get in touch with his more "grown up side" and find a girl that can tame his party side and can be taken home to meet mom. Definitely noble and slightly tool-y but not much to go on. What else have we learned about Anthony?
1. Supposedly He Has Terrible Dental Hygiene
According to a source from Indiana University who spoke to a blogger at National Ave, Anthony might not brush his teeth. If this is true, this is one of the most disgusting things I've ever heard and anyone who kisses Anthony on this show should first of all, rethink their life decisions but then immediately wash their mouth out with antibacterial soap, mouthwash and anything else they can find. I genuinely hope this isn't true because despite seeming like a d-bag at the beginning of this series, Anthony is becoming kind of likable.
2. He's A Frat Boy
Is there really any surprise here? In his super senior year at Eastern Illinois University, Anthony is a member of the Delta Tau Delta Greek fraternity. And according to his mom's interview with My Suburban Life, Anthony has always been the "life of the party."
3. Speaking Of His Mom, She's A Fan Of Upholding The Law
While not actually a cop herself, Barbara Bartolotte is an administrative coordinator at the Lombard Police Department. Even though she might not carry a badge and a gun, that's still pretty cool. And considering she's definitely friends with a few cops, I wouldn't be surprised if Anthony probably never lets his partying get too out of control.
4. He's Way Too Picky About His Women
We've already seen that Anthony really likes Ellie but isn't attracted to her sexually (which isn't a huge problem on the show as they were confirmed not to be a match), but according to his mother, Anthony has always been a bit selective in his dating life. "He's never had a girlfriend for longer than a week. That shows you how picky he is," she said in the same interview. I can't tell if she's proud of her son's picky nature or saddened by it but clearly she's cool with him being on this show so some part of her must be happy that finding love is no longer in his complete control.
Images: MTV; Giphy