Solange & Her Son Won That Wedding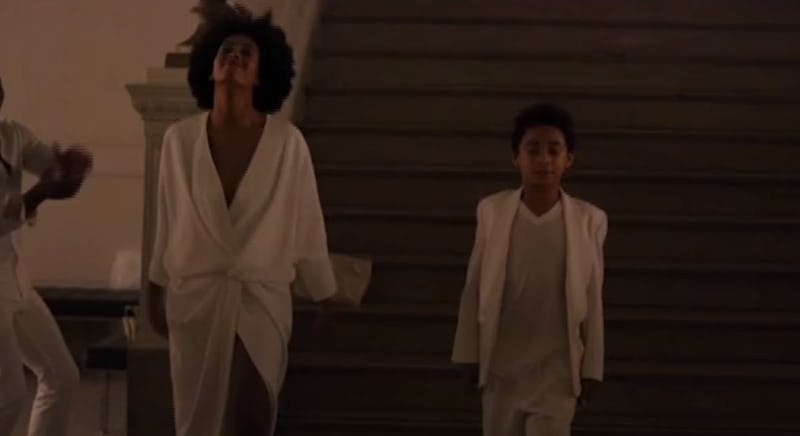 The wedding of the weekend was most definitely that of Solange Knowles to longtime love and music video director Alan Ferguson. Those nuptials featured a flawless wedding gown and a flawless wedding pantsuit, and some of the best wedding photos of recent memory. But the most delightful thing to happen at that wedding might actually (gasp!) have nothing to do with Beyonce or flawless fashion. It was a moment during which Solange and her son danced together at the reception. This family, man. They've got style.
Knowles had Daniel Julez J. Smith Jr. in 2004 with her first husband Daniel Smith. It's clear the kid — who turns 10 Oct. 18 — has inherited some of the Knowles family swagger, because he and his mom straight-up kill this choreographed dance to Rae Sremmurd's "No Flex Zone." I remember very clearly being a 10-year-old who people were trying to teach to dance, but I never did reach this little guy's level. It does help, I would guess, to have badass ladies with cool moves like Beyonce and Solange in your family.
This is one of the most adorable things I've seen in a while. All hail Julez, all hail Solange.
Image: Charlott Hornsby/Vimeo