'How to Get Away With Murder' Season 1 Will End...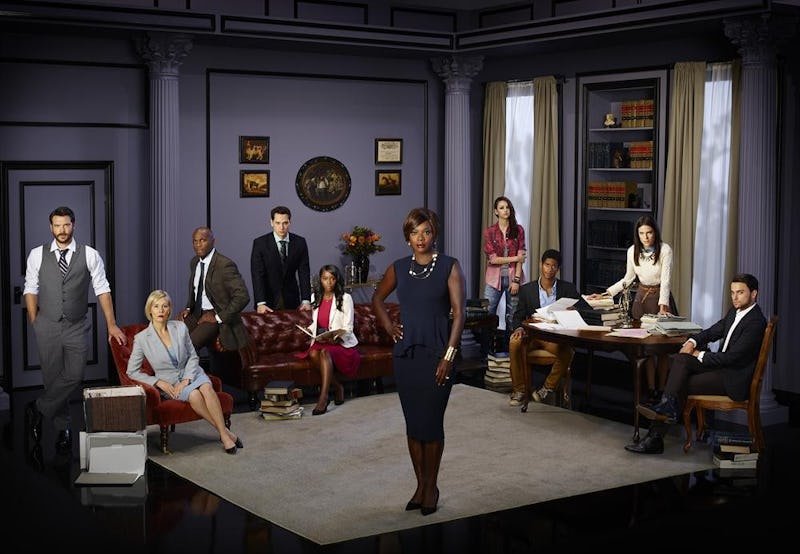 Get ready to mourn one of your favorite Shonda Rhimes shows — at least for a few months. The How to Get Away With Murder Season 1 finale date has been set, and it's a lot sooner than you'd expect. The Viola Davis-fronted drama will end on Feb. 26, right in the middle of winter. This show gives you chills every week, so might as well make them physically happen, too, right?
Unfortunately, there's more bad news where that came from. This week is the winter finale, which means there won't be another new episode until January. Yep, Jan. 29 to be exact. They're going to reveal who killed Sam then leave us hanging, waiting for answers, for two months. It's torture.
However, there is one bit of good news: the finale will be a two-hour event, and it's bound to give us plenty of answers. With that being said, heading into Season 2 — it's not renewed yet, but who are we kidding? — they'll probably leave off on a cliffhanger, so prepare yourself for that. Let's just be thankful that HTGAWM has more episodes than Scandal's first season. Olivia Pope only got seven, but Annalise Keating will get 15.
Image: ABC/Craig Sjodin