Jimmy Darling Sure Knows How To Make Us Swoon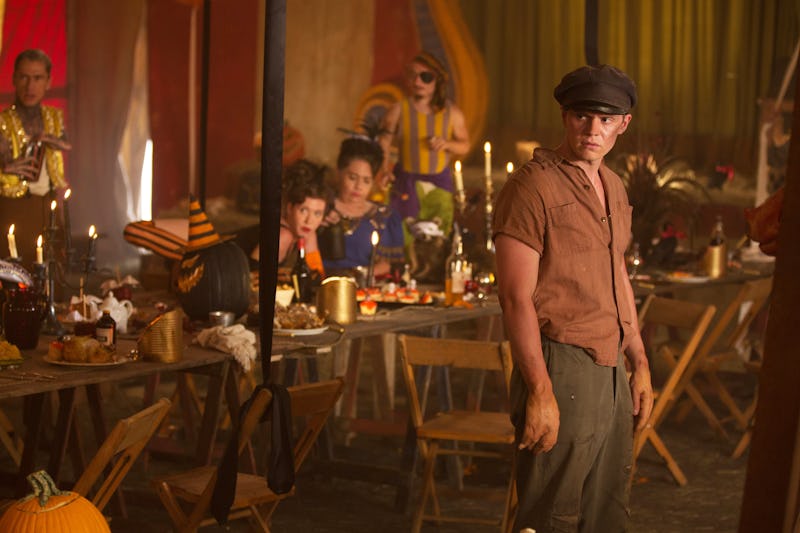 If you thought Evan Peters was hot before that's nothing compared to how swoon worthy he looked when his character Jimmy Darling covered Nirvana's "Come As You Are" as part of an audition for a brand new act. (Sold!) Seriously, this performance had it all. The singing… the dancing… the entire '90s vibe in general. It was all just very, very good. Yes, out of all the American Horror Story: Freak Show performances so far, this one is by far the best. I'm calling it right now. And that's really saying something given how much Jessica Lange's "Life on Mars?" rendition blew me away.
But I should've known. Peters doesn't need blue eye shadow and whole spectacular ensemble to completely bring the house down. All he needs is a mic and we go weak in the knees. So forget everything you thought you knew about this actor's many lovable characters because this one is by far the best. Tate might've been dangerous; Kit might've been misunderstood; Kyle might've been… well FrankenKyle. But Jimmy Darling has the gift of song. Now if you'll excuse me for a moment, I have to watch this performance on repeat for the entire rest of the night. BRB.
Images: Michele K. Short/FX