Selena Gomez's "Do It" Lyrics Tell a Very Different Story Than "The Heart Wants What It Wants" — LISTEN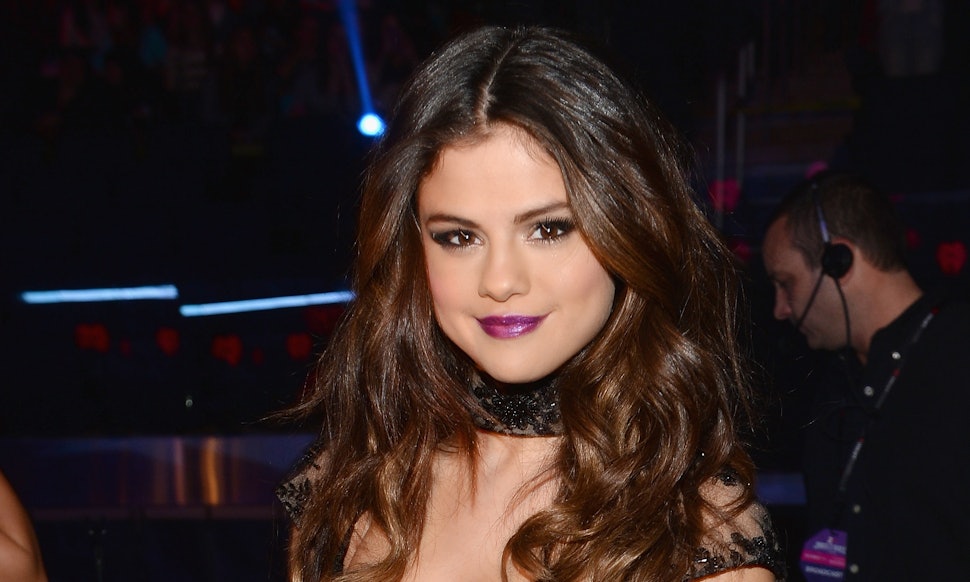 Dimitrios Kambouris/Getty Images Entertainment/Getty Images
Earlier this month, Selena Gomez surprised the pop music world by releasing "The Heart Wants What It Wants" — an uncharacteristically emotional track that may or may not be about the now 22-year-old actress/singer's troubled relationship with Justin Bieber. "Heart" is honest. It's powerful. It makes you feel something when you listen to it. Coming from Gomez, an artist who's made a career out of recording mostly lightweight material aimed at teenagers, the release of "Heart" was pretty unexpected. "Is she changing up her style?" I wondered. Nah. On Gomez's new song, "Do It," it's back to business as usual: bouncy dance-pop with sexually suggestive lyrics (think: "Come & Get It"). That's not a bad thing — but it is a little bit of a jolt. At least she sounds happy this time around!
Like "Heart," "Do It" is featured on Gomez's upcoming greatest hits album, For You (due out on Nov. 24). Unlike "Heart," it has no emotional depth — zero, zilch. It's just a catchy little pop song about doin' it. That's all. And that's OK! On the flirty first verse and pre-chorus, Gomez sings:
Sitting on my bed with just your t-shirt on
Turning up the volume to my favorite song
Boy, I can't lie
What we did last night
You know it's constantly replaying, staying on my mind
I'll show you what I like boy-boy-boy
If you show me what you like boy-boy-boy
I'll show you what I like, show you what I like-like
If you show me what you like, boy
There isn't much subtlety on the chorus — Gomez just wants to keep sleepin' with this dude and she lets him know (hey, sometimes, you need to be direct):
If I had a choice, if I had my way
Boy, you know we'd do it every single day
If I had a wish, and if I had my way
Boy, you know we'd do it every single day
Music & Songs on YouTube
There are definitely sexually charged lyrics on Gomez's last studio album, Stars Dance, but "Do It" still caught me off guard for some reason. There's just something about the song that sounds so innocent. Sometimes, I think I forget that Gomez isn't a teenager anymore. If "Do It" was inspired by her real life (and it could've been), I'm glad that she seems to be beyond the heartbreak and is having some fun.
...Let's just hope it's not with Bieber.