17 Directors Who Began as Actors, From Ben Affleck to Angelina Jolie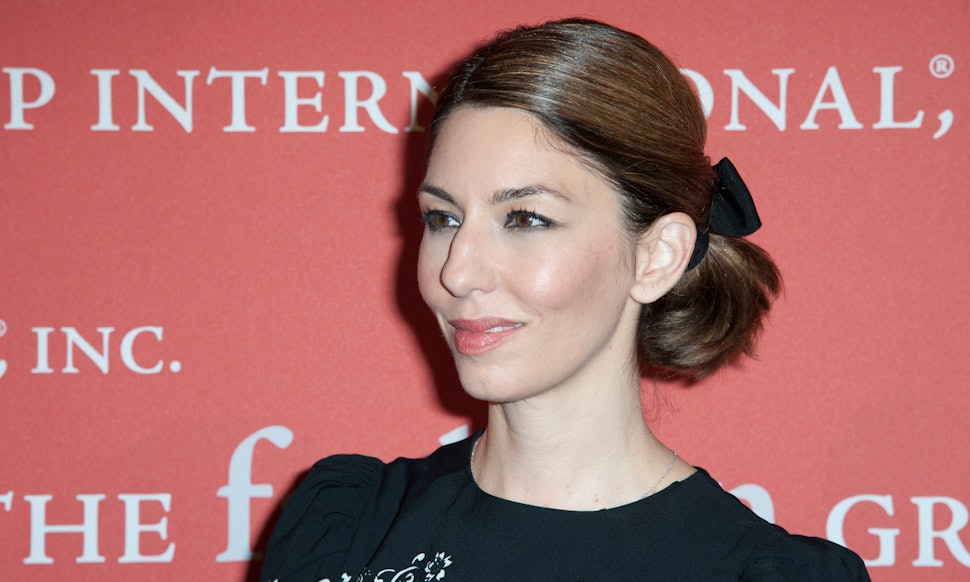 Dave Kotinsky/Getty Images Entertainment/Getty Images
While many actors stick to their job of working in front of the cameras, there are quite a few who aren't satisfied with those onscreen roles. Some of these now-directors may be better known for their behind the scenes work today, but they started out in Hollywood as the actors they now work with. Click through to read about the 17 directors who started out their career in front of the camera.
Sofia Coppola
The daughter of Francis Ford Coppola was first noticed as an actress in her father's films Peggy Sue Got Married and The Godfather: Part III. In 1999 she directed her first feature The Virgin Suicides, and went on to direct films like 2003's Lost In Translation.
Image: Paramount Pictures
Rob Reiner
Reiner was a 70s sitcom star on All In The Family (pictured left with that ridiculous 'stache) before he directed iconic films like When Harry Met Sally and A Few Good Men.
Image: CBS
Mel Gibson
The one-time action starred in his directorial debut, the 1993 film Braveheart. He scored the Best Director Oscar for his work and went on to direct 2004's The Passion Of The Christ and 2006's Apocalypto.
Image: 20th Century Fox
Jon Favreau
Before Favreau directed films like Elf and Iron Man he starred in the 1996 film Swingers and later had an arc as Monica's love interest on Friends.
Image: NBC
Jodie Foster
The Silence of the Lambs actress has been working on screen since she was a child, but she's also tried her hand at directing with films like 2011's The Beaver, starring fellow actor/director Mel Gibson. She has recently directed several episodes of Orange Is The New Black.
Image: Orion Pictures
Ron Howard
The former child star — he played Opie on The Andy Griffith Show — has since directed films like Apollo 13 and A Beautiful Mind.
Image: CBS
Penny Marshall
The Laverne & Shirley actress went on to direct films like 1988's Big.
Image: ABC
Ben Stiller
The Zoolander star may be better known for his comedy onscreen, but he made his directorial debut with the 1994 coming of age flick Reality Bites.
Image: Paramount Pictures
Dennis Hopper
Hopper has been working as an actor since the 50s, but he shot to fame as a director with the 1969 cult flick Easy Rider.
Image: Columbia Pictures
Lake Bell
The Children's Hospital actress made her directorial debut with 2013's In A World, which she also starred in.
Image: Adult Swim
Ben Affleck
The Gone Girl actor made his directorial debut with the well-received Gone Baby Gone, in which he directed his brother, Casey Affleck. He scored the Best Picture Oscar for 2012's Argo.
Image: 20th Century Fox
Casey Affleck
Ben wasn't the only Affleck brother to try his hand at directing. The Interstellar actor directed Joaquin Phoenix in the mockumentary I'm Still Here in 2010.
Image: Warner Bros.
Angelina Jolie
The Maleficent actress 2011's In The Land of Blood and Honey and just wrapped POW film Unbroken.
Image: Walt Disney Studios
Joseph Gordon-Levitt
He may have started out on TV shows like 3rd Rock From the Sun, but the actor recently directed porn addict flick Don Jon.
Image: Relativity Media
Tim Robbins
The Shawshank Redemption actor directed and starred in the 1992 film Bob Roberts. He later went on to direct Susan Sarandon in Dead Man Walking, a film that examined the consequences of the death penalty.
Image: Columbia Pictures
Drew Barrymore
Barrymore has been in the industry since she was a kid (remember E.T.?) but took on the role of director for the 2009 roller derby movie Whip It!
Image: Fox Searchlight Pictures
Vera Farmiga
The Bates Motel actress starred in her directorial debut, the 2011 drama Higher Ground.
Image: A&E