Meet 'Are You The One's 11th Girl Christina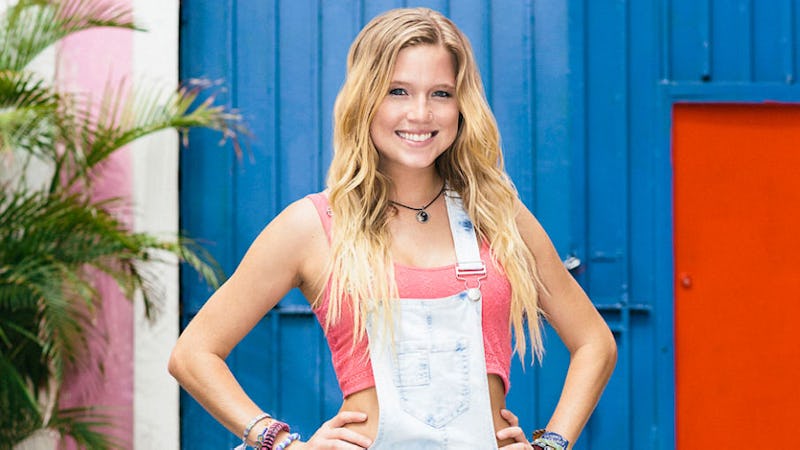 From the minute she stepped into MTV's Are You The One? house, Christina LeBlanc was deemed a major threat. Why? Because unlike last season, there aren't an equal number of couples left to find their perfect matches. A certain guy in the house — totally unknown to everyone, by the way — has two perfect matches, and Christina is one of them. And whichever woman matches up with him first wins... and the other has to go home without a match. Needless to say, not all of Christina's new female roommates were fans of the elusive eleventh woman from the beginning, but if they haven't hopped on the bandwagon now, they're totally missing out.
According to MTV's bio, Christina is a "big scoop of peace and love with a dash of bad girl," but during her time in the AYTO house, she's proven she's so much more than that. And although she's clearly upset that she's not Brandon's perfect match (which is probably for the best, because he's kind of a jerk) she's doing her best to move on and find the guy who is — hopefully before somebody beats her to the punch.
And after a healthy amount of Twitter and Instagram stalking, I've determined that Christina might be one of my favorite women in the house. Let's talk about how awesome she is, shall we?
She quotes Beyoncé
And in my opinion, anyone who finds no trouble applying Beyoncé's lyrics to their daily life is someone I want to be friends with. And in this case, she was talking about her roommates, which is so adorable! I love it.
She can rock the purple streaks
Brightly colored hair is something I've always wanted to do, but feel like I could never pull off — mostly because my hair is super dark so I'd probably have to bleach it or the colors would never show up. Christina looks awesome, and I feel like she would be a perfect mermaid if they ever decided to make Aquamarine 2.
She keeps it positive
Probably a good skill to have when living in a house full of strangers who are predisposed to dislike you because you might eliminate them from the competition, huh?
She's total #WCW material
Look at this girl. She's so adorable! Be my best friend, please?
She's petitioning for her own reality show.
If you love Christina and her AYTO castmates Briana, Jess, and Ellie (who just so happen to be my other three faves in the house), join her petition to get these gals their own show. I definitely wouldn't be upset if that were to happen.
Image: MTV