This 'Bachelor' Season Will Be Full of Drama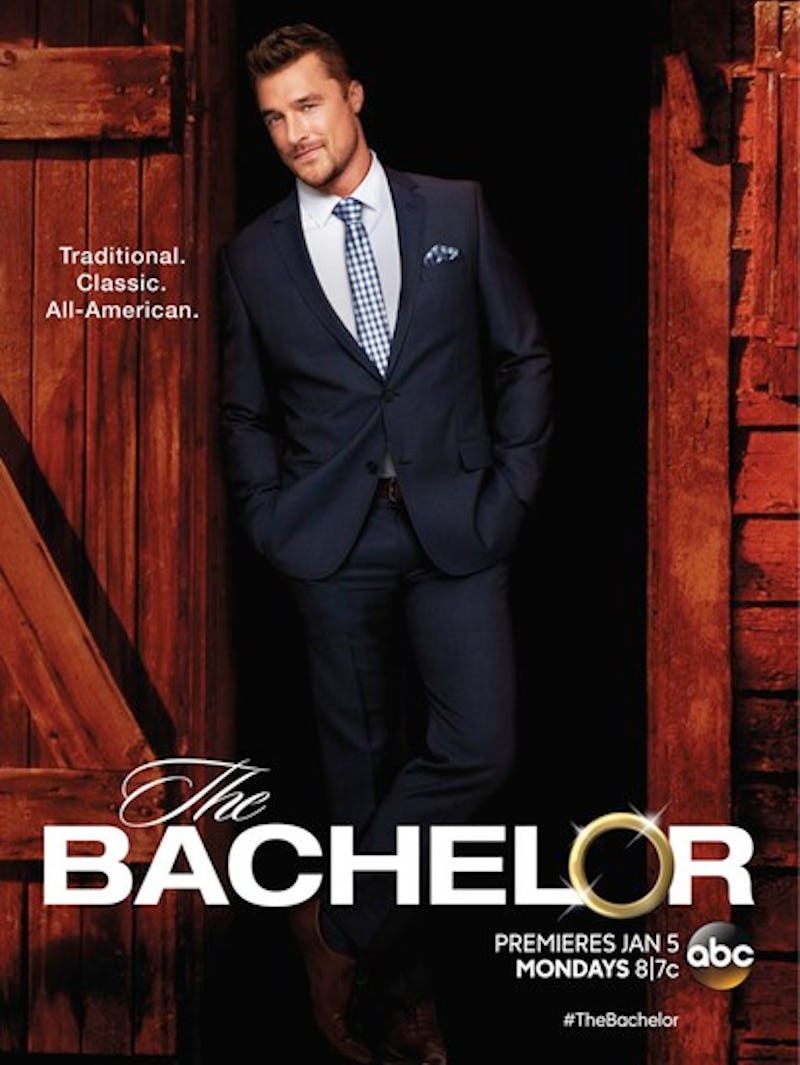 I thought this season of The Bachelor was going to be really boring. But ABC's new Bachelor promo proved that it's going to be full of drama no matter who is at the helm. The show's producers are working overtime to make farmer Chris Soules seem interesting. I don't have anything against the Iowa native, I was just concerned that he wouldn't be able to deliver entertaining TV. But fortunately the show is desperate to please viewers after Juan Pablo's disastrous season and Andi Dorfman's relatively low key one.
Frankly I think ABC learned its lesson from Bachelor in Paradise : editing is everything. That moment where they made it look like Clare was talking to a raccoon will go down in history as one of the best things on reality TV, and I'm glad to see this season of The Bachelor will be no less of an entertaining train wreck.
The newest promo for the January 5 premiere promises us "more women than ever before" which in turn will bring about "a lot more tears." That's pretty standard Bachelor fare though. New this season, however, is the horrible farm puns the show is insisting on continuing. Seriously, what's with Prince Farming and how do I hate and love it at the same time?
Plus the new teaser promises a Chris Harrison slap (if only he'd done the same to Juan Pablo) and "a whole new season pregnant with possibilities." That's right, one of the women might have a bun in her oven which is maybe the most dramatic thing to happen on the show.
So yeah, Chris Soules might still be a boring, average gentleman who owns a farm, but his season is going to be crazy—and that's all I can ask for in a reality show.
Images: ABC (2)