The First Full-Length 'Pan' Trailer Is Crazy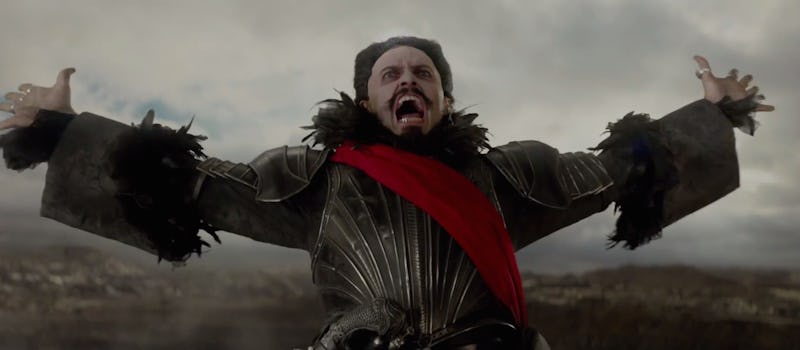 After seeing those pictures of Hugh Jackman in full costume as his Pan character, Blackbeard, I was pretty stunned — after all, it's a side of Jackman we've never seen before, and, needless to say, a very different look for him. However, trust me on this: It's nothing compared to actually seeing Jackman in character as Blackbeard, which is just what the recently released first full-length trailer for Pan debuts. Prepare to be stunned times TEN.
In the trailer (which is just over 2 minutes long — more than enough runtime to give us a great look at the film and its stars), we see Jackman in total psycho mode as Blackbeard, as well as his co-stars Garrett Hedlund, who portrays Hook, Levi Miller, who portrays Peter Pan, and Rooney Mara, who controversially is taking on the role of Tiger Lily. In her defense, Mara does seem to be in full form as Tiger Lily, despite the issues surrounding her casting as a character who is described in the original story as Native American. There's also a small glimpse of Cara Delevingne in the trailer, whose brows apparently even look perfect when she's a mermaid who spends 90% of her time underwater.
Overall, after seeing this trailer, I have high hopes for the film — in fact, the only downside I could really see was the fact that the film's release date of July 17, 2015, is still about 8 months away.
Check the clip below.
Image: YouTube