'RHOBH' Finally Introduces Eileen Davidson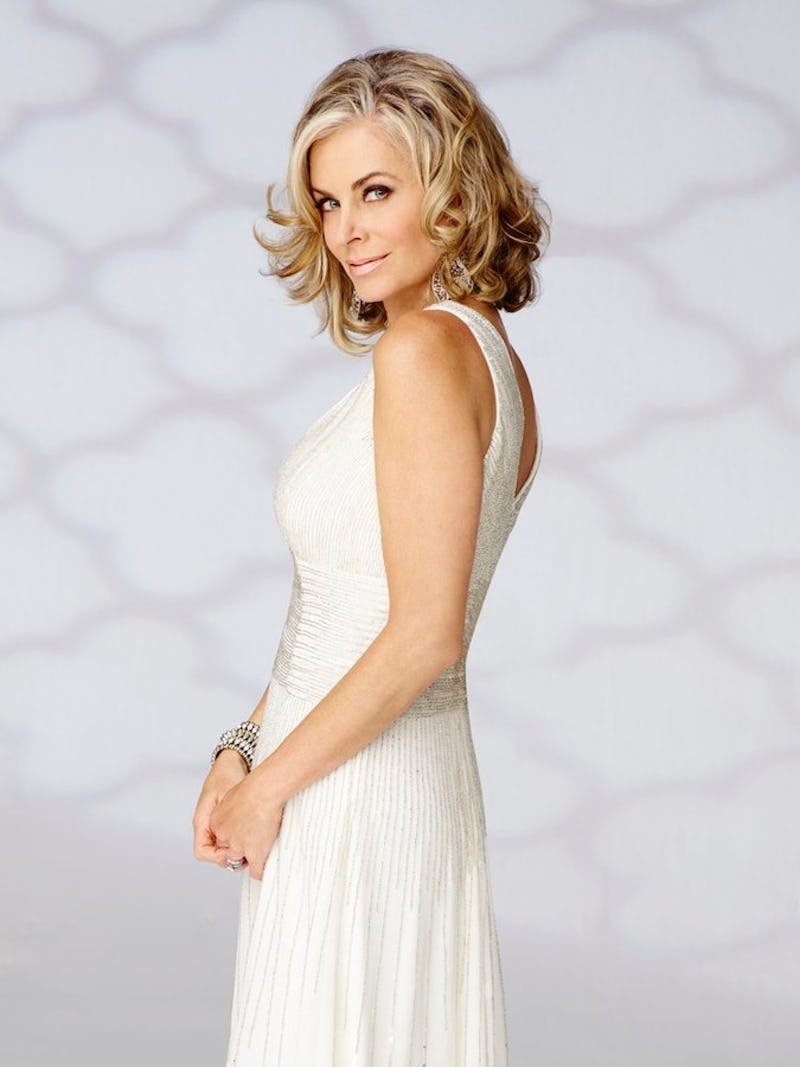 We are already three episodes in to Season 5 of The Real Housewives of Beverly Hills , and I was starting to get a little anxious. Up to this point, we had met one new cast member of RHOBH this season, Lisa Rinna, but where was Eileen Davidson, the other soap star Bravo had promised to include on the show?
But better late than never, because Eileen finally made her debut on the Dec. 2 episode of RHOBH. Of course the show had to introduce her through soap star Lisa since the two are colleagues and have known each other for years. RHOBH thankfully even gave us visual proof of that fact by showing the pair acting opposite one another on Days Of Our Lives. And yes, it had that fabulous glow of a soap with '90s-tastic hair and all.
The lunch between these two actresses didn't involve any table flipping, drinks flying through the air, or any weave pulling. Therefore, it was not a very exciting lunch by any means. It was basically like watching your mom catch up with a friend she hasn't seen since college.
The two soap stars acted like they hadn't seen each other and were just catching up. We did not learn anything really deep or juicy about Eileen other than the fact that — did you get this yet — she's a well-known soap opera actress. After a three-month stint on Days Of Our Lives, she's moving to a role on The Young and the Restless. And, oh yeah, she won the 2014 Daytime Emmy for "Best Actress." Lisa, who is Emmy-less, gave Eileen all her mazels, which included bowing down to her. But let's be real. We all know she was really crying inside.
Even though Eileen's RHOBH was altogether ho-hum, I still have high hopes for the rookie because she is kooky as can be. She did this bit in confessional trying to explain that actors want attention but not really by dramatically saying, "Please pay attention to me. Don't pay attention to me." There were hair whips and arm movements involved. It was very disconcerting. She also wondered whether or not her iced tea was making her high. Actors, am I right?
RHOBH's resident wackadoodle Kim Richards better watch out. There is a new crazy Housewife in town, and she is looking to take your spot.
Images: Michael Larsen/Bravo; realitytvgifs, paaradisevalley/Tumblr