Bostonians Oppose Death Penalty for Accused Bomber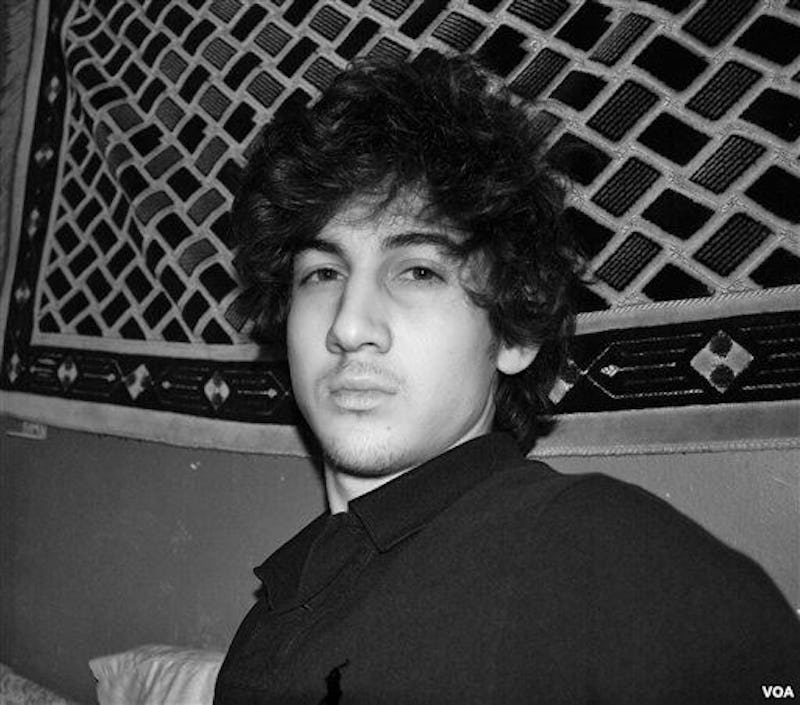 A Boston Globe poll out Monday finds that Boston residents favor life without parole over the death penalty for Boston Marathon bombing suspect Dzhokhar Tsarnaev if he is convicted of the attack — and by a wide margin.
The poll, which was conducted September 5-12, showed that 57 percent of respondents favor a life sentence for Tsarnaev, versus 33 percent who prefer the death penalty. (Ten percent of respondents said they didn't know.) Capital punishment is barred in Massachusetts, but Tsarnaev is being charged for federal crimes, including using weapons of mass destruction, which could result in a death sentence.
The results "don't surprise me, frankly," said Andrew Smith, director of the University of New Hampshire Survey Center, which conducted the poll. "Massachusetts is a state that has opposed the death penalty for a long time. There's a long history there. People are not going to change their long-held positions."
The random telephone poll included responses from 704 adults in Boston and has a margin of error of plus or minus 3.7 percentage points. Interestingly, preference for life without parole spanned both political leanings, with Democrats overwhelmingly supporting the option (61 to 28 percent) and Republicans narrowly favoring it (49 to 46 percent).
Life without parole was supported by men and women, across all education levels, and among white, black, and Latino respondents.
Tsarnaev, 20, and his deceased brother Tamerlan are accused of detonating two pressure cookers packed with explosives near the finish line of the Marathon on April 15, killing three people and injuring more than 260.
A July survey polled 20 victims of the attack to see whether they wanted the death penalty to be considered. Data from the survey has not been released, but reactions from the victims' families have been mixed.
"I want to read the survey and I definitely want the death penalty considered," Liz Norden, whose sons each lost their right legs in the attack, told the Boston Herald. "[Tsarnaev] showed no remorse. He smirked at the crowd. He doesn't care what he did. He killed a lot of people and caused a lot of heartache for a lot of people in Boston."
The grandmother of Krystle Cambell, who was killed in the bombing, told the newspaper that she would like to see Tsarnaev punished — but not put to death.
"All I want is justice," Lillian Cambell said. "He murdered my granddaughter, that's how I feel. I wouldn't wish anybody dead, that's for sure. It's not going to bring my granddaughter back. But he should be punished."
Indeed, families of murder victims, called "co-victims" by those who study crime, often do not want perpetrators to be punished with death. As a New York Times editorial explains,
The family members say that rather than providing emotional closure, the long appeals process in death penalty cases is actually prolonging their suffering. They also say it wastes money and unjustifiably elevates some murders above others in importance. In an open letter to the Connecticut Legislature, relatives of murder victims — 76 parents, children and others — wrote that "the death penalty, rather than preventing violence, only perpetuates it and inflicts further pain on survivors."
Image: Wikimedia Commons