The 20 Best Female Characters in 2014 Movies That You Need to Know About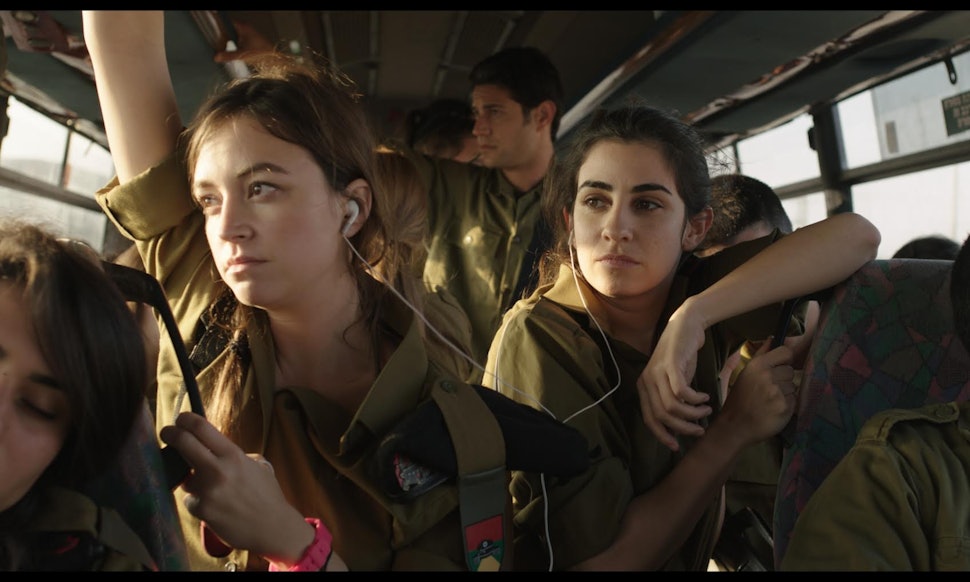 Come February, America will be forced to narrow down its discussion of acting gravitas displayed over the course of 2014 to just a handful of names. We'll find a few bona fide winners in the Best Actress and Best Supporting Actress categories, sure, but that leaves a slew of overlooked triumphs in the realm of tremendous female characters and performances. The past year has shown quite an impressive lot of heroines and villainesses, comediennes and dramatic actresses, and other constructs with superfluous gender-qualifying suffixes. In short, there've been a ton of great female performances this year. Since the Oscars isn't capable of paying tribute to all deserving parties, I'll do it for them.
Ranked from good to great to downright fantastic, this list celebrates the 20 best female characters to hit theaters so far over the course of 2014. With a range that includes crime-fighting sleuths, put-upon victims of adolescence, world travelers, wily ne'er-do-wells, supernatural creatures, and just your average ladies trying to figure out what this crazy world means, I believe we've got all bases covered. Of course there are plenty of wonderful female roles from the past year that didn't make the cut, but that only serves to further appreciation for just how great these 20 really are.
So check out our list of the 20 Best Female Characters in 2014 Movies... it might remind you of some of the year's best films that you've been meaning to check out (or rewatch) before December comes to a close.
Image: Zeitgeist Films
ANNA PETERSON (MAIKA MONROE) IN 'THE GUEST'
Entering the picture as a perpetually disinterested young lady stuck in the elongated adolescence intrinsic to Podunk towns, Anna quickly accelerates (via curiosity and the will survive) to a position of amateur gumshoe, yanking the viewer along through this fun and campy throwback thriller.
Image: Picturehouse
EWA (MARION COTILLARD) IN 'THE IMMIGRANT'
Both a love letter to and a complete deconstruction of the wide-eyed, innocent heroines of Hollywood yore, Polish immigrant Ewa shows herself to be a more complicated, edgier character than anyone might assume at the start.
Image: The Weinstein Company
JOE (CHARLOTTE GAINSBOURG AND STACY MARTIN) IN 'NYMPHOMANIAC'
Though Joe serves more as a raconteur than she does an active hero, her character shines through in her deliciously languid and academic accounts of her colorful sexual past.
Image: Magnolia
THE DRIVER (SCARLETT JOHANSSON) IN 'UNDER THE SKIN'
We know very little about Scarlett Johansson's unnamed Under the Skin heroine/villain, but we can't get enough of her mysterious, pitch-black (thematically and literally) adventures through both backwoods Scotland and her own sifting sense of self.
Image: A24 Films
HELEN (CARLA JURI) IN 'WETLANDS'
Wetlands is, more than any other movie on this list, not for everyone. The weak of stomach will have a tough time cheering for Helen, a German teenager who accesses her loneliness through the most disgusting habits imaginable. But Helen is a triumph as a gross-out comedy heroine and a sympathetic lead all at once.
Image: Strand Releasing
"LITTLE BAMBOO" (VOICED BY AKI ASAKURA) IN 'THE TALE OF PRINCESS KAGUYA'
Perhaps just as powerful, effective, and sprawling a tale about growing up as Richard Linklater's Boyhood, with the added bonus of being shown through the eyes of a magical princess living in a watercolor dream world.
Image: Toho
ZOHAR (DANA IVGY) IN 'ZERO MOTIVATION'
The screwball antiauthoritarianism of the 1980s boys club meets the fresh young voice of today's female-driven comedy in this silly and strange, though often weighty film, with aimless grouch Zohar leading the show. In few other films can you see one character uproot a military base, face off with a possessed peer whose body is inhabited by the soul of a departed young lady, and engage in an emotional spat with her best pal.
Image: Zeitgeist Films
"AMAZING" AMY DUNNE (ROSAMUND PIKE) IN 'GONE GIRL'
Major spoiler warning!
The impossibly cunning, delightfully wicked puppet master behind the mysteries of Gone Girl makes for both an entertaining antihero and an interesting addendum onto today's conversation about gender politics.
Image: 20th Century Fox
KELLY (ROSE BYRNE) IN 'NEIGHBORS'
As the film itself declares, Kelly isn't any "Kevin James' wife" character. She's just as wacky, just as misguided, just as in on the harebrained antics as her goofball husband (Seth Rogen). And to be honest, Byrne is even funnier in her cat-and-mouse exploits than Rogen is!
Image: Universal Pictures
LILA (GINA PIERSANTI) IN 'IT FELT LIKE LOVE'
Lila rings much truer than your average coming-of-age hero or heroine. Her story may be a sad one, but it's empowering in just how personal an illustration of modern American teenhood it is.
Image: Variance Films
DONNA STERN (JENNY SLATE) IN 'OBVIOUS CHILD'
Thank heavens for the tremendous backlash against the "women aren't funny" mentality that has plagued Hollywood for so long. Pseudo-Jenny Slate Donna Stern is no far cry from your traditional romantic comedy heroine, but gives the genre more laughs than it has seen in years.
Image: A24
BOBO (MIRA BARKHAMMAR) IN 'WE ARE THE BEST!'
Though I'd like to recognize each of the three precocious band members in the delightful "be yourself" movie We Are the Best!, the story is Bobo's in earnest: a sweet, sassy girl who can't seem to fit in even in the niches she digs out for herself… but who prevails as even-hearted and charming nonetheless.
Image: Magnolia
DET. BONEY (KIM DICKENS) IN 'GONE GIRL'
Even better than Gone Girl's villain is its hero, and I'm not talking about Ben Affleck. Always sharp but never at too vast a distance from the audience, Detective Rhoda Boney is the best thing that David Fincher's cheeky thriller has going for it… and she knows it.
Image: 20th Century Fox
ANNA (AGATA TRZEBUCHOWSKA) IN 'IDA'
Though prone to keep her mouth shut throughout most circumstances, 18-year-old orphan Anna says a lot with her gigantic, tremendously expressive eyes. We laugh and weep with her as she discovers new values and reassesses old in this fantastic drama.
Image: Soloban
MASON (TILDA SWINTON) IN 'SNOWPIERCER'
The wonderful Tilda Swinton goes absolutely bananas as the "big bad's" principal lackey in the thrill ride that is Snowpiercer. In a movie that tops the lot of imaginative apocalyptic fiction by a long mile, the babbling Mason (a role written for a man, interestingly enough) is easily the best piece.
Image: RADiUS-TWC
ASHLEY (ELISABETH MOSS) IN 'LISTEN UP PHILIP'
It's saying something that Listen Up Philip might be the best performance that the wonderful Elisabeth Moss has given to date. Living in a world of corrosion and self-sabotage, Moss accesses her role with a special kind of humanity and humor.
Image: Tribeca Film
WANDA (AGATA KULESZA) IN 'IDA'
Somehow overshadowing the magnificent performance of her fellow Agata in Ida, Kulesza turns in something truly Oscar worthy as a woman who has done all she can to put her past behind her… bracing its inevitable return with equal parts resentment and excitement. Wanda is as much a force of laugh-out-loud comedy as she is a source of biting sorrow, and always an energy to behold.
Image: Soloban
SAM (TESSA THOMPSON) IN 'DEAR WHITE PEOPLE'
Torn and tattered by the expectations of her race, her family, her friends, her school, and herself, Dear White People heroine Sam is a vivid drawing of just how much our outer worlds effect our inner ones. To boot, she's a crafty, suave, magnetic, and intelligent riot, and a great character at the center of a greater movie.
Image: Lionsgate/Roadside Attractions
EVE (TILDA SWINTON) IN 'ONLY LOVERS LEFT ALIVE'
That's two for Tilda in my Top Six! As the female lead of Only Lovers Left Alive, aching to maintain her position as caretaker and philosopher to brooding, fraying vampire husband Adam (Tom Hiddleston), Swinton's fellow undead artiste Eve is terrifically poised and unprecedentedly cool. And when she breaks, it's dynamite.
Image: Sony Pictures Classics
ROBIN WRIGHT (PLAYED AND VOICED BY HERSELF) IN 'THE CONGRESS'
Somewhere in this odd, flawed, mixed-up movie there is a tremendously affecting core, and I think that is owed almost entirely to the graces of Robin Wright. Traversing a world not too dissimilar to our own (even if it is occupied by cartoon monsters), Robin Wright embodies the nightmare that is the fragility of our society's value system, both within and outside of show business.
Wright's performance, though weighted and tempered, is something to really soak in — her silent glowers, both in human and animated forms, speak volumes. As this complicated character invites us to determine what sort of journey, exactly, she might be on, we're treated to no shortage of certain wonders: The Congress is a story about loss, most of all of yourself. And through Robin Wright (the character and the actress), we get quite a helping of this powerful message.
Image: Drafthouse Films