Whitney Houston's Lifetime Biopic Trailer Is Here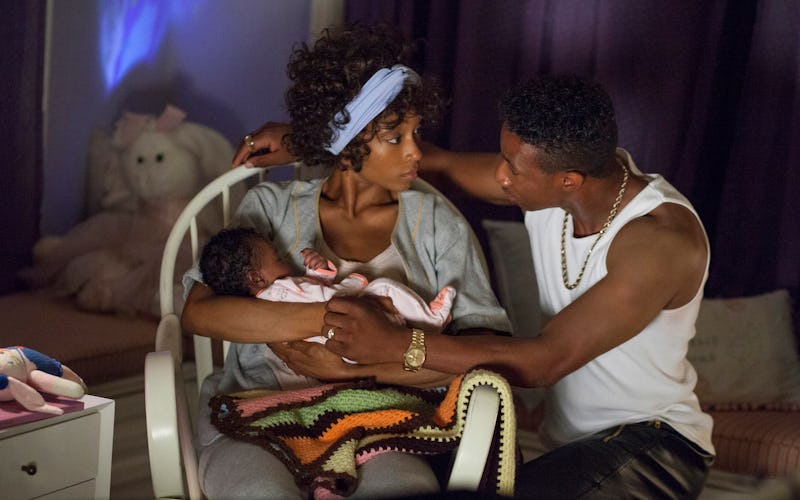 Skeptics of Whitney Houston's Lifetime biopic are about to be pleasantly surprised after seeing the trailer for Whitney . Although most "real stories" from the network are total train wrecks (see: The Unauthorized Saved by the Bell Story and Brittany Murphy and Aaliyah's biopics this year), this one seems more authentic and captivating instead of campy. This may be because Angela Bassett, who was friends with Houston and worked with her on Waiting to Exhale, directed the film, giving a more genuine and honest take on the late singer's life. It also could be because the writers worked harder to make this a film that honors Houston instead of something that everyone hate-watches.
The movie documents Houston's (played by America's Next Top Model alum Yaya DaCosta) rise to fame and her tumultuous relationship with Bobby Brown (Arlen Escarpeta). However, DaCosta is not the one belting out "I Will Always Love You" in the trailer — Grammy nominee Deborah Cox provided all the vocals for the film. Based on the first trailer, it does not shy away from Houston's drug abuse either, and many scenes include a frantic and crazed Houston screaming at Brown. There's no doubt that it will be dramatic, but hopefully the biopic lives up to its promising first trailer. It's what Houston deserves.
Image: Jack Zeman/Lifetime