12 Gifts for One Direction Fans Because Sometimes Posters & CDs Aren't Enough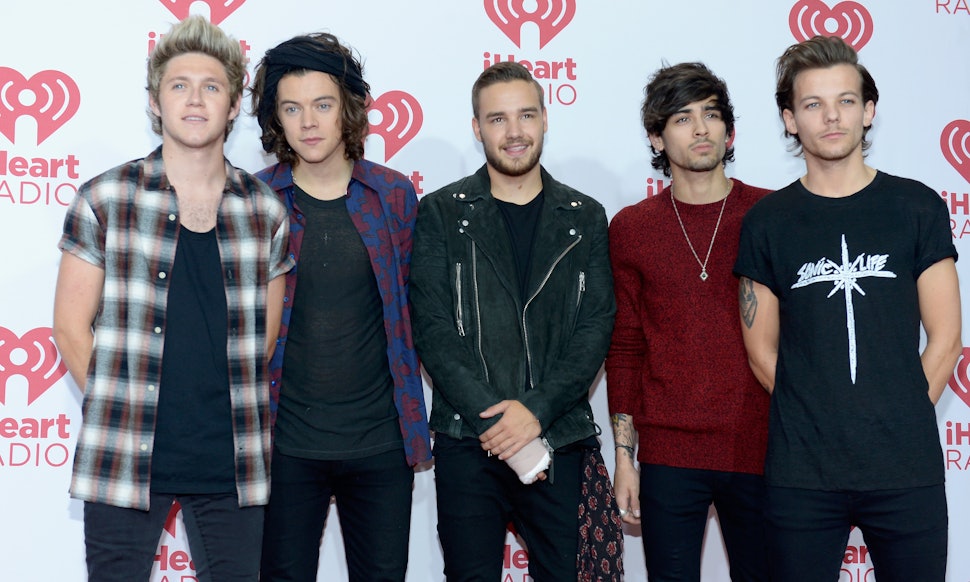 Bryan Steffy/Getty Images Entertainment/Getty Images
British boy band One Direction has been heating up the music scene over the past few years. American fans in particular can't seem to get enough of these five hot pop stars from across the pond. Chances are high that you know someone who fits that description (if not yourself, of course). Maybe your best friend is obsessed with Harry Styles (his hair is fantastic, after all). Maybe your younger sister has a poster of Zayn Malik above her bed. Maybe your person for Secret Santa at your workplace secretly owns all their CDs and knows the words to all of their songs by heart.
No matter who they are, you know they have their heart set on receiving a One Direction-themed gift for the holidays. But you don't want to get them something that is generic, boring, or ridiculously cheesy — which, let's be honest, a lot of merchandise marketed toward fans is one or all of the above. You also don't want to get them something that they already have (CDs and posters come to mind). Take a glance through this slideshow of gift ideas that the 1D fan in your life probably doesn't have already — and definitely will want!
Mug
For the person who loves STRONG coffee just as much as they love the One Direction song "Strong" (or maybe even more).
"You Make Me Strong" One Direction Mug, $17 Etsy
T-Shirt
For the brutally honest Harry Styles fan that just has to let her own fans know that they probably shouldn't get their hopes up.
"Lol ur not Harry Styles" T-shirt, $16+ Etsy
Notebook
Maybe the One Direction fan in your life is feeling inspired to write some songs of their own! (Or take notes at work or school.) Either way, this will undoubtedly put a smile on their face while they write.
One Direction Lyrics Hand Illustrated Journal, $20 Etsy
1D... Snuggie?
One Direction's official answer to the Snuggie, this is perfect for the pint-sized One Directioner you know.
One Direction Crush 2 Sleeved Fleece Blanket, $18 One Direction Store
Print
Any real fan of One Direction is a sucker for the sweet lyrics in their love songs. You know they'll start listening to "Little Things" on repeat as soon as they receive this.
Mug #2!
For those fans who actually take this lyric to heart.
"Can't Go To Bed Without Tea" Cup, $17 Etsy
Necklace
This is a great gift for the low-key Directioner that might not want to blatantly advertise their love for the band — or for the minimalist.
One Direction Silver Infinity Necklace, $5, Etsy
iPhone Skin
We're all so glued to our phones, so why wouldn't a One Direction fan want to admire some fan art by just turning their phone over? Big plus: this skin is available for iPhone models 3-6, as well as for the iPod touch.
One Direction iPhone case, $15, Society 6
Perfume
For the fan that always wants to smell good just in case the off chance to meet Harry happens. Hey, a girl can dream, right?
Women's "Our Moment" Fragrance Gift Set by One Direction, $27, Target
Clock
This clock is sweet, subtle, and attractive — just like the band members! This will go great next to the posters the fan has put all over their bedroom walls.
Wall Decal
For the interior design savvy One Direction fan who has more than enough posters.
One Direction Vinyl Wall Decal Sticker, $10+ Etsy
Ornament
It's not the holidays without decorations, right? For the Christmas-loving Directioner, this will be the perfect addition to their tree.
One Direction Inspired Christmas Ornament, $15, Etsy