We Need Diverse Books Is Coming to BookCon 2015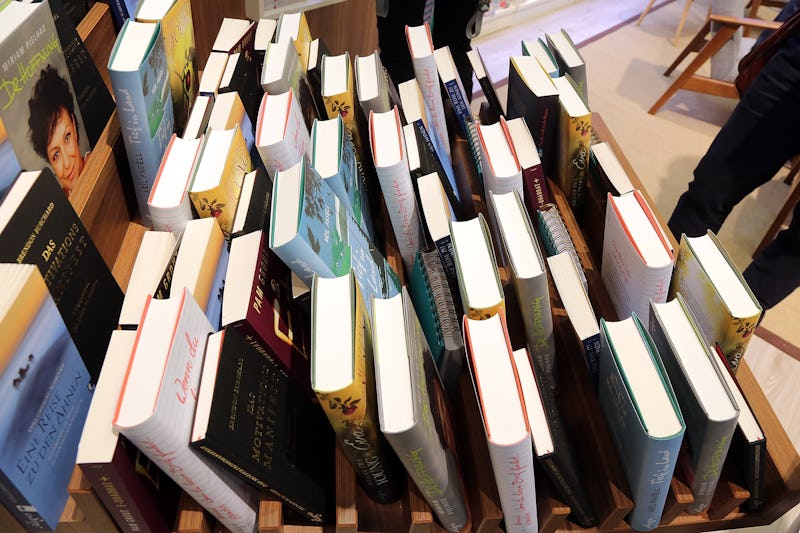 Hannelore Foerster/Getty Images Entertainment/Getty Images
The times, they are (thankfully) a-changin': this year, grassroots organization We Need Diverse Books is bringing two moderated panels to BookCon to make sure diverse authors are represented at the big event in 2015. It's great news in the wake of 2014's all-white guest list (invited by BEA's all-white creators), which caused a huge backlash in the literary community. Remember that?
The first panel, dedicated to discussing the role of diversity in Science Fiction and Fantasy, will feature such non-white writers as Ken Liu (The Paper Menagerie), Nnedi Okafor (Who Fears Death), and Daniel Jose Older (Shadow Shaper). The second panel will feature five bestselling children's lit authors, including Sherman Alexie (Absolutely True Story of a Part-Time Indian) and Jacqueline Woodson (Brown Girl Dreaming).
We Need Diverse Books, which seeks to "address the lack of diverse, non-majority narratives in children's literature," began as a hashtag in reaction to BookCon 2014's overwhelmingly white male presence. #WeNeedDiverseBooks nearly broke the Internet upon its viral spread last spring: the Twitterverse united as a chorus of lit fans seeking a wider representation of race, gender, and sexuality not only in books, but also in such banner events as Book Expo America, the publishing world's largest annual trade show. Their call to action didn't go unheeded. In June, BookCon organizer Brien McDonald reached out to the organization, and developed a new panel called "The World Agrees: We Need Diverse Books."
That acknowledgement wasn't the end of WNDB. Over the past year, lead organizer Ellen Oh has worked to not only solidify WNDB's position in the public discourse, but to make their mission statement last. In May, the group launched a three-day campaign that hosted Twitter conversations, events, and a call to action to "Diversify Your Shelves." The organization also established an IndieGoGo campaign in October, which closed on Wednesday. The donations will contribute to WNDB's goals, including teaming up with School Library Journal and the American Booksellers Association to develop updated lesson plans, and hosting the Kidlit Diversity Festival by Summer 2016.
If BookCon 2015's progressive response to the organization provides any meaningful indication, the literary world is on the right track toward adapting to a modern readership — one made up of (shocker!) way more than middle aged white men. And it's a readership that isn't afraid to call out an outdated, monochromatic system that just isn't working anymore.
Image: Getty Images