Ranking MAC's Best Limited Edition Collections of 2014 — Where Will Your Favorite Fall?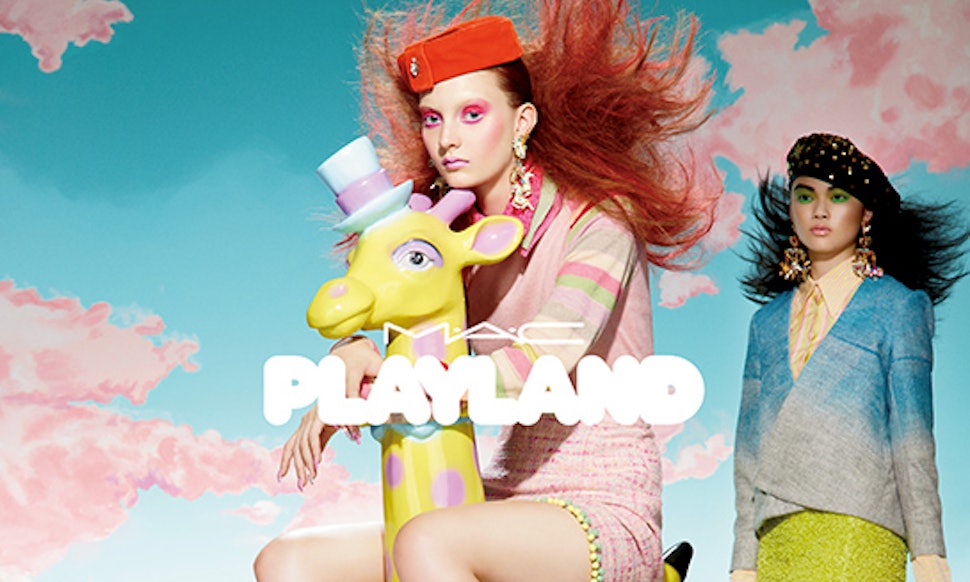 When it comes to limited edition collections, MAC reigns supreme. The cosmetic powerhouse releases so many collections each year, it's hard to keep track of them all. And talk about variety: Some collections are collaborations with designers, some are based off fan-favorite movies and characters, and some are in-house designs. While we might wish every collection were permanent, MAC can be somewhat of a cosmetic tease. So whether you were able to get your hands on products from some of these collections, or just want to reminisce on the ones that got away, here are MAC's 10 best limited edition collections of 2014.
10

MAC x Maleficent
Collections based on characters are always exciting. This one helped to recreate Angelina Jolie's Maleficent look, but was relatively uninspired as it included primarily permanent or re-promoted shades.
9

MAC x Prabal Gurung
This smaller holiday collection featured some of the most luxe packaging MAC has ever created. All gold lipstick tubes and lattice-adorned compacts? Yes, please.
8

MAC x Brooke Shields
This clever collection featured products that would help transition from day to night. It also was the first limited edition collection to release a 15-pan eyeshadow palette.
7

MAC x The Simpsons
MAC did right by Marge and co. with a playfully bright collection. Blue and green eyeshadows and a yellow Lipglass helped with a decidedly Simpsons-vibe. Definitely the most fun collection of the year.
6

MAC Moody Blooms
This collection included colorful yet seductive shades. Plums, teals, and pinks totally made sultry, garden vibes a thing.
5

MAC x Proenza Schouler
Some of MAC's best packaging comes from designer collaborations. Proenza Schouler was no different, and this packaging featured colorful gradients. While the products themselves were bright yet wearable shades, the stars were the ombré blushes.
4

MAC A Novel Romance
This collection definitely had some questionable promotion posters, but the products were so dreamy. Earthy and jewel tones mixed for a universally-flattering collection.
3

MAC Playland
The Playland collection brought some desired whimsy to MAC. With the perfect mix of pastels and neons, this collection delivered a fresh take on summer makeup.
2

MAC x The Rocky Horror Picture Show
The collection for the cult classic musical featured hot reds and sassy glitters. Because who doesn't want all the ingredients for a drag-a-licious look?
1

MAC Alluring Aquatics
One of MAC's bigger collections this year, Alluring Aquatics featured some pretty unique colors that spoke to the siren in all of us. Plus the water-droplet packaging was some of the best to hit the cosmetic market. If only this collection were permanent…