Mary Swanson's Best 'Dumb & Dumber' '90s Looks Because the World Needs More Sundresses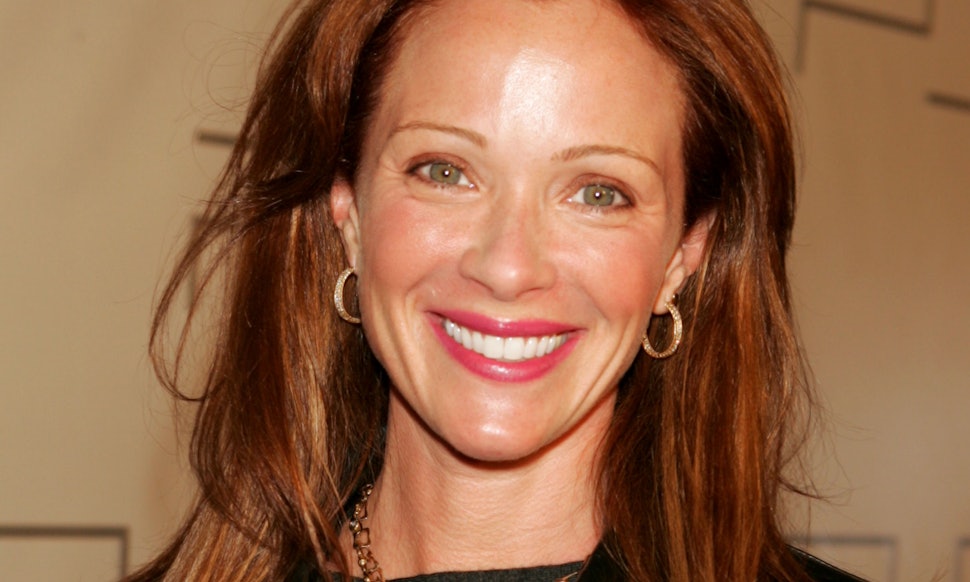 Kevin Winter/Getty Images Entertainment/Getty Images
One of the greatest buddy comedies of all time, Dumb & Dumber just turned 20. Though the film might be all about Harry and Lloyd, their mad-cap insanity wouldn't be half as funny were it not for the colorful cast of straight-faced co-stars. Mary Swanson (Swammy? Slippy?), played by Lauren Holly, was the apple of both Harry and Lloyd's eyes... which lead to some, shall we say, "explosive" fights. I can't say I blame the fellas Mary Swanson was a total '90s babe. She had the perfect bob, a penchant for deep, dark lipstick and a wardrobe that the future Cher Horowitz's of the world would look up to. In honor of Dumb & Dumber 's 20th anniversary, here's Mary Swanson's best looks.
This Hair and Lipstick Combo
This Snowy Look
Those SHOULDERS. The hair OVER the hair band in a perfect bob. It's just too right.
Image: herminbean/Tumblr
This Going-to-the-Airport Look
The hat and collar combo are really making a sexy Amish impression. This is why it's always a good idea to look your best when flying.
Image:New Line Cinema
The Hair That Goes With This Kiss
Flip out those ends! Tease that part! YESSSSS,
Image: nerdreamer/Tumblr
This Moody Number
Can I get an amen for charcoal grey ribbed sweaters!?
Image: MOVIECLIPS/YouTube
This Sweater
All of the sweaters in this scene are having a real moment.
Image: Giphy
This Look of Love
A floral sundress AND a straw hat might be more '90s than flannel.
Image: New Line Cinema
This 'Do
The Elaine Benes poof combined with the round bangs is the stuff that White Rain hair spray dreams are made of. Again with the dark lipstick, it's really a triumph.
Image: Giphy
And the Dress that Went With it
The opaque black and sheer black combo has made quite the comeback in the past few years.
Image: somemoviescenes/YouTuve