The 'Girl Online' Controversy Is Getting Dramatic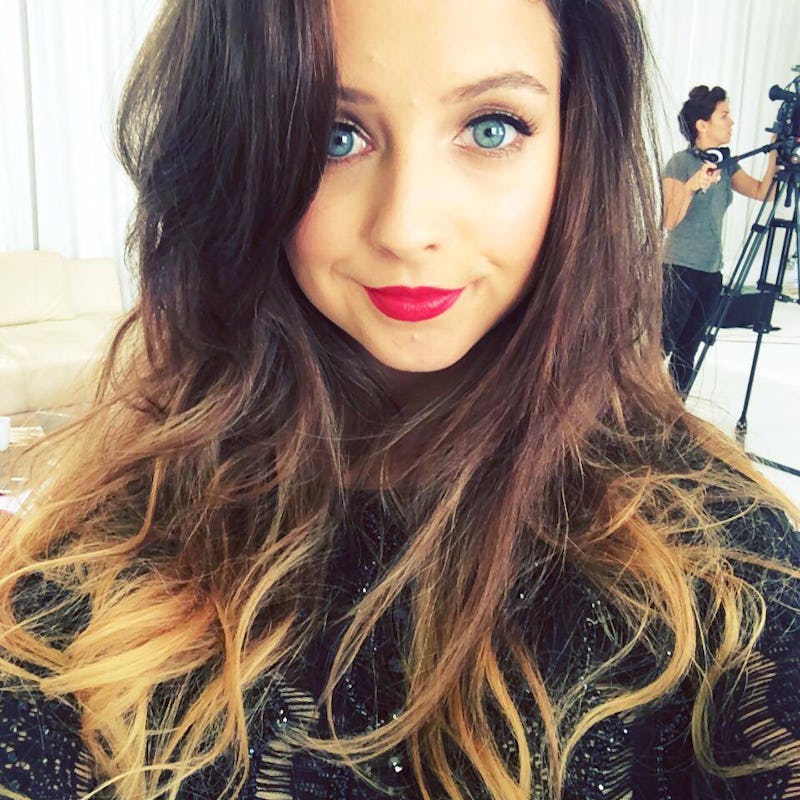 Oh, Internet, you volatile, inescapable drama queen. No one's feeling the power of social media-fueled drama more than Zoe Sugg, aka Zoella, YouTube star-turned bestselling author.
In the wake of the recent controversy surrounding her ghostwritten debut novel, Girl Online, in which a spokesperson for the book's publisher Penguin Random House confirmed that Sugg did not write her debut novel on her own, the 24-year-old tweeted on Monday that she'll be taking a hiatus from "Vlogmas," a Christmas-themed daily vlogging series. The tweet went viral, spurring media sources to claim that Sugg will be taking a hiatus from the Internet entirely.
In response to these claims, Sugg promptly tweeted her defense, saying "I AM NOT QUITTING YOUTUBE." Looks like the girl just needs a bit of privacy at the moment — meaning that she won't be revealing every single day of her life on camera for the next month.
There's a bit more drama to this story.
On Wednesday, young adult writer Siobhan Curham, who is now confirmed to have ghostwritten Sugg's novel — she's thanked in the acknowledgments for being with Sugg "every step of the way" — took to her blog to address the growing criticism over both Penguin and Sugg's lack of transparency with Girl Online's dedicated fan base. In defense of her involvement with the book, Curham wrote:
I was hugely impressed that, when given the dream opportunity of a book deal with Penguin, Zoe Sugg chose to create a storyline that dealt with these serious issues - out of a desire to help her fans. And, when I was offered the opportunity to help Zoe, I also saw the opportunity to help get important and empowering messages across to her incredibly huge fan-base. Messages about self belief, anxiety, sexuality and - oh the irony - online hate. That was my sole motivation for taking the job.
Curham also noted that, while "mistakes have been made" in handling the issue, ghostwriting is a part of a larger trend in the publishing world, and Sugg is not to be held solely accountable.
"I think it would be really healthy to have a broader debate about transparency in celebrity publishing," she wrote. "But please don't blame Zoe personally for a practice that has been going on for years."
Despite the controversy, Sugg's fans are still thrilled about Girl Online — and defending her choice to use a ghostwriter:
It's good to know that while the Internet can fuel the haters, it can also provide some much-needed support, too.
Image: Zoe Sugg/Facebook