Ugly Sweaters & 7 Other Weird Things We Celebrate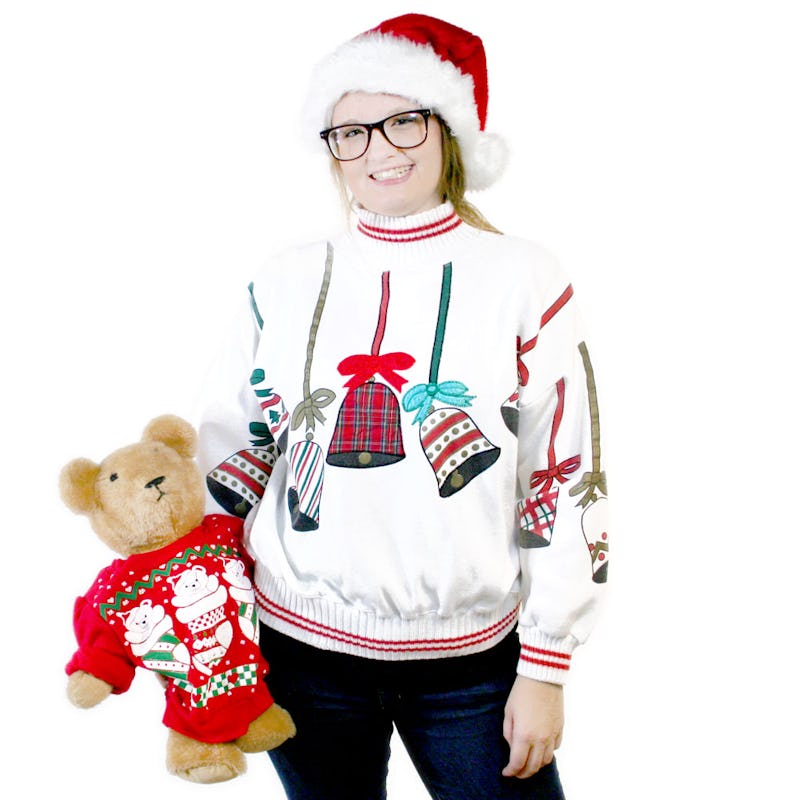 December 12 has come and gone, and while it might have seemed like just another Friday to you, it was in fact one to be celebrated — Friday was National Ugly Christmas Sweater Day, and the whole world (or at least a few offices across the U.S.) celebrated this "holiday" with a surprising amount of enthusiasm. To be fair, ugly Christmas sweaters are kind of having a moment. Vogue has even come up with a guide to looking chic at an ugly Christmas sweater party — although whoever is paying more than $3,000 for an "ugly" sweater is kind of crazy in my book.
The appeal of National Ugly Christmas Sweater Day is that it's all about taking the holiday season less seriously. "National Ugly Christmas Sweater Day is a day of light hearted fun," explains the holiday's official website, "and a day to be yourself and not that buttoned up corporate version of yourself you have grown to despise." But just because National Ugly Christmas Sweater Day is over, there's no need to shed any tears at the thought of putting away your beloved sequined penguin cardigan. There are so many other bizarre holidays you can celebrate throughout the year to help you break out of your daily routine — and yes, some of them also involve some pretty wacky getups.
To get you started on all the partying, we've rounded up a short list of obscure but totally amazing holidays. From the adorable to the kind of troubling, there's a holiday for everyone out there. Some of these are actually so cute, you just might be able to convince your friends to celebrate with you. And if nothing here catches your attention, not to worry. There's a weird holiday for basically every single day of the year, so you're bound to find something worth celebrating.
This kooky holiday actually serves a good cause by promoting adoption and supporting all the fabulous people who take care of our pets.
A holiday made up by the snack food industry as a marketing ploy? Of course. But I'll take any reason to indulge in salty potato goodness!
You don't need to have Scottish roots to wear this classic fabric on April 3 (or anytime, really).
R.I.P., our long lost friends.
There's no better way to keep cool in the summer — but please refrain from celebrating this one in public.
Apparently a lot of people have too much zucchini on their hands.
Take your childhood plush off the shelf and show some love.
Image: TheUglySweaterShop.com/Flickr, giphy.com, chasingmyextraordinary.com, the-wonderist.com, wifflegif.com, sheawong.com, jimmyfungus.com