Why Is the U.S. Media Ignoring Sydney?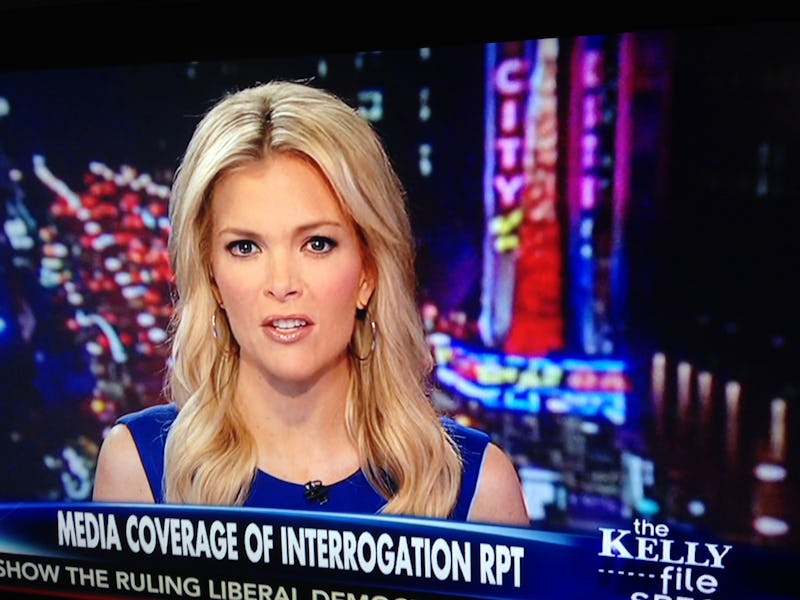 Just minutes after at least one gunman stormed a Lindt chocolate shop in Sydney, Australia, #sydneysiege began trending on Twitter. And, if you were in the U.S., that's about the only place where you could find information about the unfolding incident in the city, which also shut down the Sydney Opera House thanks to a suspicious package. Because though reports ran rampant across the Web and from the site itself, mainstream U.S. news channels all but ignored the hostage situation.
Instead, ABC News aired Barbara Walters' special, CNN was showing a dinosaur documentary, Dinosaur 13, MSNBC was airing Pot Barons of Colorado, and Fox News was showing its standard line-up with Megyn Kelly's The Kelly File and more, hours into the hostage situation. For anyone scouring reports about the hostage situation in Sydney, the omission from media was a glaring one — one that disappointingly fed into stereotypes pegging Americans as woefully self-involved.
And people around the world are noticing just that. Twitter not only became a news source during the hostage incident, but also a place for those in the U.S. and beyond to air their grievances about a media that doesn't seem to care about what happens outside of the U.S.'s borders.
There is, however, silver lining in the fact that cable news has so far ignored Sydney: those watching aren't currently being fed misinformation during a time when little is known about the incident. (UPDATE: The gunman has been identified as Man Haron Monis. Reports indicate that he and two hostages had been killed during the situation.) And we're so used to misreporting during unfolding situations such as these, that Prime Minister Tony Abbott urged media to withhold speculation until facts are known several times on Monday. Though he hinted that the attacks might be politically motivated — after footage showed two hostages being forced to hang an Islamic militant flag in the chocolate store — Abbott also insisted that in these situations, "all sorts of claims are made, so I do urge everyone to exercise caution in their reporting." And considering some networks in Australia haven't yet gotten the memo...
...it's safe to assume American media wouldn't be faring much better.
Image: Kate Ward