How Your Cup of Starbucks Is Made, Step by Step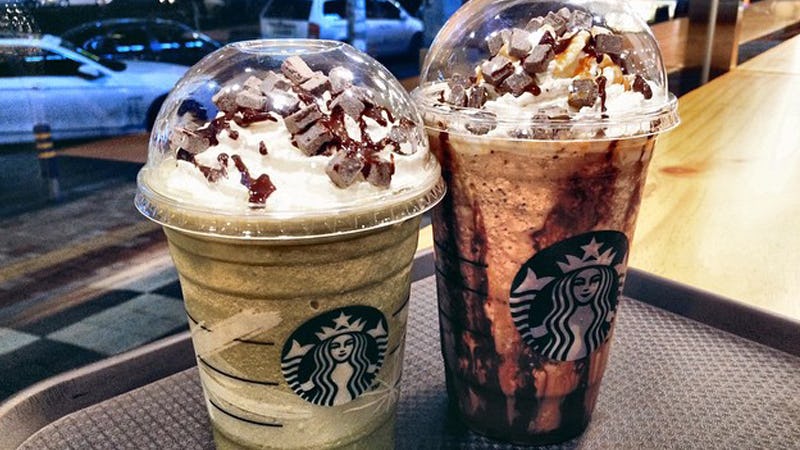 We don't always think much about how our food gets from point A (its very beginnings) to point B (our stomachs) — but if you've ever wondered what goes into your daily coffee order, this neato animation will tell you. Created by British production company and animation studio Not to Scale, it details how your cup of Starbucks is made, step by step. And I don't just mean how the barista makes it at your Starbucks location of choice; it goes through all the major milestones in each cup's life, from growing the beans all the way to your first sip.
It's worth noting that the video was made specifically for Starbucks — so at its heart, it's an advertisement. That said, though, it's still pretty cool, booth stylistically and content-wise. Directed by Rogier Wieland, it looks like a piece of stop-motion paper craft played out like a puppet show on the counter of a Starbucks shop. It's a style I love, so did I get suckered into loving it? Just a little bit. But hey, at least it's a mark of good advertising, right?
The video starts with the finished cup of coffee and works its way backward, so let's switch it up a little for our recap: Starting at the beginning and traveling linearly to the end. Scroll down to watch it in its entirety.
1. Farmers Grow the Beans
Without coffee beans, there would be no coffee, and without farmers, there would be no coffee beans. Everything's got to start somewhere.
2. Starbucks' Buyers Source the Beans
'Bux's buyers apparently travel across three different growing regions to pick out the arabica beans used in all their roasts. After they've been purchased, the beans make their way to the U.S. to the company's roasters.
3. The Beans Get Roasted
Starbucks' roasts, many of which tend to be on the darker side, don't really do it for a lot of people — but that's not stopping them from doing a brisk trade anyway. I'm a little curious, though, about whether this step still stands alone at the brand-spankin'-new Starbucks Reserve Roastery and Tasting Room, or whether it and the next step get folded up into one. Anyone else?
4. Your Barista Makes Your Drink
The video describes the in-store barista as "the one who greeted you warmly and remembered your name was Emily, and that you like the double tall nonfat cappuccino." To be honest, I have yet to frequent a Starbucks where they can even spell your name right the first time, let alone remember both it and your usual drink on repeat visits…but then again, if I saw as many people as most baristas see in a shift day after day after day, I'd probably have a hard time distinguishing between customers, too.
5. Et Voilá!
A piping-hot cup of Starbucks delivered right to your little hand. Yum,
Watch the whole video here — and if you, like me, aren't currently able to get yourself to a 'Bux in spite of the gigantic coffee craving you now have, go ahead and make your own copycat drink at home. That works, too.
Images: 62455/Instagram; Not to Scale/Vimeo (5)