When Will Boyd's Debut Album Be Released?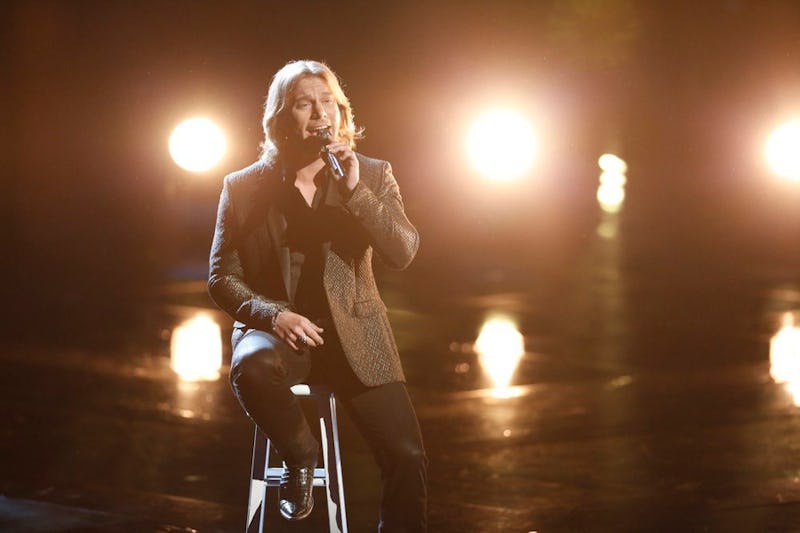 This season of The Voice has been one of the best yet. The contestants are all amazingly talented, have had some of the most successful iTunes hits in the history of the show, and are all pretty attractive. Even though I'd gladly give them all albums, only one can win The Voice title and the recording contract with Universal Music Group... and that is Craig Wayne Boyd. Boyd's album is sure to be amazing if his new single "My Baby's Got a Smile On Her Face" is any indication. So when is it coming out? No date has been announced yet, but if the release date of Season 6 winner Josh Kaufman's album is any indication we could be waiting a very long time.
Kaufman, who took home the title of "The Voice" at the culmination of season 6 on May 20, 2014, has yet to release his debut album, but he's been busy with other things. The winner was cast in the Broadway musical Pippin for a limited engagement from November 4 - January 4. He'll be back in the studio once he takes his final curtain call, but there is still no tentative release date for his album. Will this set back Boyd's album date? We really hope not.
Maybe the winner we should really be looking at for a clue is season 5 winner Tessanne Chin — and hopefully Boyd's release will be more exciting than hers. Chin's debut album Count on My Love was released quietly on July 1, 2014, a little over 6 months after winning the title. Her release was pretty disappointing, though. The album debuted at number 41 on the Billboard 200 and sold only 7,000 copies — the lowest of any The Voice winner debut. It may have done so poorly due to her distinct reggae-style, or because there wasn't much fanfare over it.
Country is definitely more of a niche group than pop or rock, but it has a much bigger following than Chin's reggae niche — and that's why Boyd's release is sure to be more successful than the season 5 winner's was. Plus, he's already proved he can release an album (his first three are available on iTunes — Christmas present idea anyone?). Now that he's more experienced and has a Voice win under his belt, his albums are almost guaranteed to fly off the digital shelves.
So when exactly will his album be released? If the stars align and the release date follows the pattern of the previous winners — except for Kaufman — we can expect to hear an amazing country album by Craig Wayne Boyd by the beginning of July 2015. Until then, we'll just have to listen to "My Baby's Got a Smile on Her Face" on iTunes repeatedly.
Image: Tyler Golden/NBC