The 10 Most Feminist TV Episodes of 2014 Happen To Be Some of the Best of the Year, Period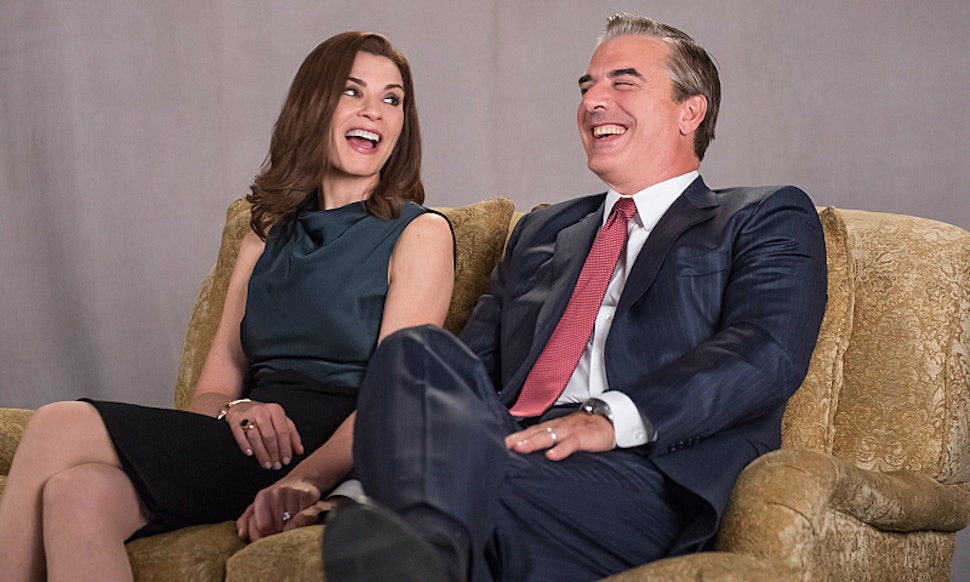 What makes a piece of pop culture feminist? Is it because the female characters are empowered, strong badasses? The desire to only support perfect, self-identified feminist characters on screen is noble but myopic. I desire characters who are complex, messy, and ultimately human. I think that what truly makes a piece of pop culture feminist is a sincere interest in the interior lives of women. That criteria was met this year by 10 TV shows that produced feminist episodes so great, other series should follow their lead in 2015.
Women can be moral and corrupt, heroes and villains, complex saints and remorseful sinners, strong and vulnerable. So shouldn't we celebrate episodes that show our diverse emotional, moral, sexual, and intellectual selves? Hell yes. This list of the 10 most feminist episodes of 2014 prove it was an awesome year for layered portrayals of women, many of which were created by talented, female showrunners.
Image: Jeff Neumann/CBS
'Bob's Burgers,' "Tina Tailor Soldier Spy"
Let's be real, the reason we all tune into Bob's Burgers is for the ladies. "Tina Tailor Soldier Spy," on the surface, doesn't deal with any feminist theory, it's just another weirdly heartwarming episode full of fart jokes, dead pan humor, and Girl Scout knockoffs known as Thundergirls who are willing to cut you for a cookie sale.
But underneath all of this is an interesting exploration of how women and girls struggle with identity. Tina reveals the awkward landscape between girlhood and womanhood. Linda is an evocative portrayal of trying to find your footing while pushing your boundaries as a wife, mother, and sexual being. This episode made it even more clear that Bob's Burgers is definitely one of the most feminist shows on television.
Image: Fox
'Parks and Recreation,' "Galentine's Day"
The best relationship on Parks and Recreation isn't between Leslie Knope and Ben Wyatt, but Leslie and her bestie, Ann Perkins. As Ann enters a new phase in her life, which includes a rekindled romance, a new baby, and moving to a new city, Leslie struggles to find her footing without the woman who makes up a huge part of her own life. Leslie being Leslie, she goes too over the top in search for a new best friend and in the process Parks and Recreation shows how important and priceless female friendships are.
Image: Justin Lubin/NBC
'Jane the Virgin,' "Chapter One"
Jane the Virgin mixes telenovela ridiculousness, great cast chemistry, amazing writing, and feminism into a frothy, addictive show. The first episode (and every episode since) has shown an intimate understanding of the ways women relate to each other.
Jane the Virgin deftly answers questions important to the female lives of its very different female characters. How do I navigate the super close relationship I have with my mom? What do I really want out of life? How do I reshape the vision of my life I've been working towards? It's no wonder Jane the Virgin has been nominated for Golden Globes.
Image: Danny Feld/The CW
'The Fall,' "It's Always Darkest"
Far too often modern noir is more interested in the bodies of dead women rather than their lives. In The Fall, victims aren't ciphers, but true characters given sincere treatment. A lot of this is thanks to Stella Gibson, the lead detective tracking down serial killer Paul Spector. She's intelligent, icy, sexual, vulernable, and complex. "It's Always Darkest" adds new shades to her sexuality while also exploring the ways women struggle to find autonomy in a world interested in keeping them powerless.
Image: BBC America
'Broad City,' "Fattest Asses"
Doesn't everyone want a friendship like the one between Ilana and Abbi on Broad City? I know I do. In "Fattest Asses," we see the joy and complications of having a best friend to rely on when you want to act a fool, get drunk, or have to deal with skeezy dudes trying to have a four-way. Broad City excels at exploring the more embarrassing and truthful parts of modern womanhood and friendship.
Image: Lane Savage/Comedy Central
'True Detective,' "Seeing Things"
True Detective was expertly directed by my soon-to-be-husband (in my dreams) Cary Fukunaga, with amazing lead characters, and one of Matthew McConaughey's greatest performances. It mixes some of my favorite things: noir, an exploration of southern masculinity, and cosmic horror. I am not naive enough to call the show as a whole feminist. By many, True Detective is considered sexist. But there are shining moments early on that made me think creator and writer, Nic Pizzolatto, understands the steep price women pay to survive.
In this episode, we witness a sex worker read Woody Harrelson's hypocritical detective, Marty Hart. "Girls walk this earth all the time screwing for free. Why is it you add business to the mix and boys like you can't stand the thought? I'll tell you— it's cause suddenly you don't own it the way you thought."
The show never lives up to the promise of this scene when it comes to its female characters. But the way this episode draws upon the violence women face — intimate and anonymous, physical and emotional — still impresses me months later.
Image: Michelle K. Short/HBO
'Orphan Black,' "By Means Which Have Not Yet Been Done"
What elevates Orphan Black from its tendency to lose track of the plot are the dynamics between the clones played by Tatiana Maslany. Within the constructs of this slick sci-fi thriller, the voices of women matter much more than men. The season finale, "By Means Which Have Not Yet Been Done," illustrates the struggle for identity, power, and belonging amongst a radically different group of women (even though they share the same face). This episode doesn't shy away from the sometimes brutal choices women have to make to find that sense of power.
Image: BBC America
'The Affair,' "1"
How does memory shape my identity? As a woman, how do I make sense of who people need me to be and who I'm struggling to become? These are just a few of the questions that the pilot episode of The Affair delves into. While the rest of this season doesn't live up to this great episode, the dynamics of gender politics, memory, and desire are immensely moving. Seeing the different ways lead character Alison sees herself versus how she's seen by Noah, the man she begins an affair with, communicates the intimate struggles of modern women in matters of identity and the heart.
Image: Craig Blankenhorn/Showtime
'Outlander,' "The Wedding"
The female gaze has never been as important (or as sexy) until this much hyped episode of Outlander. My Tumblr dashboard was flooded with amazing gifs, and for good reason. The accidental time traveler and thoroughly modern woman, Claire is completely in control of her sexuality. What's more feminist than that?
Image: Starz
'The Good Wife,' "Oppo Research"
This list was almost filled solely with episodes of The Good Wife, one of the best and most feminist shows of the past decade. It was hard to choose just one episode. I chose this season's "Oppo Research" because it wonderfully skewers the image of "Saint" Alicia that the media and even those in her personal life demand Alicia Florrick to be. In reality, Alicia is neither completely a saint or a sinner. Throughout The Good Wife we've seen Alicia be selfish, kind, underhanded, intelligent, and highly sexual. This episode deconstructs Alicia's private and public selves, which she needed a few glasses of red wine to deal with. But why don't I let Alicia speak for herself? "I'm not your superhero, Mr. Elfman. You want to go find someone to restore your faith in humanity? Don't waste my time — or yours."
Image: Jeff Neumann/CBS