Proenza Schouler's New Collab is Wishlist-Worthy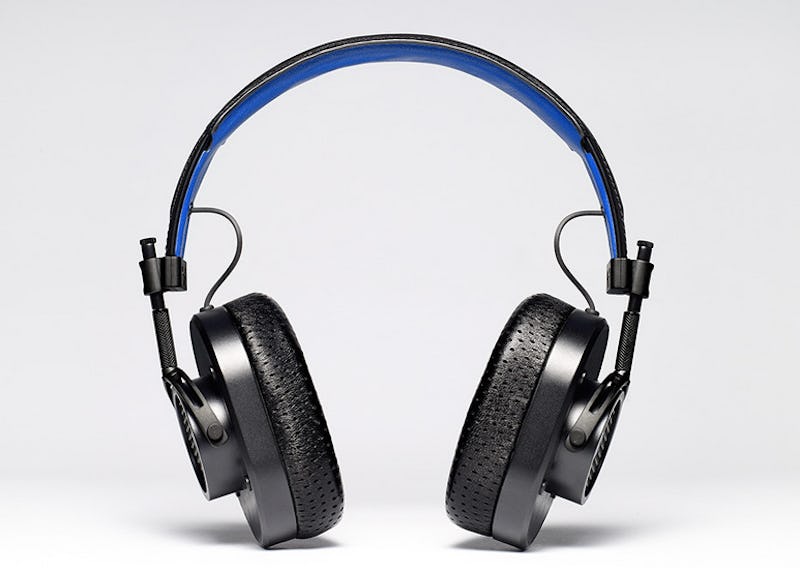 Did you catch the superlatively chic Proenza Schouler x MAC? Boy, were those some pretty shades (not to mention the to-die-for packaging)! Well, if possible, the brand's newest collaboration with might be even prettier (and even more to-die-for). Proenza Schouler and Master & Dynamic have teamed up to create what might just be the most aesthetically pleasing set of headphones in the history of ever.
They come in three color stories — blue and black, black and gunmetal, and white and copper (my personal favorite — they look straight out of a ultra-fashionable future), and are currently available on Master & Dynamic website for a whopping — buckle your metaphorical seatbelts — $495. They're on the pricey side for most of us, but if you're a billionaire with a white elephant gift exchange to go to, these might just be the perfect stunner.
The collaboration is an interesting one — music and fashion together aren't always the first two things to come to mind (though they are paired more and more frequently — did you see Pharrell and Cara Delevingne's recent Karl Lagerfeld-directed music video for Chanel?). Apparently, the collection came about It's an unexpected pairing, sure, but it's a winning one.
Images: Master & Dynamic