Scott Considers Leaving 'The Hamptons' Early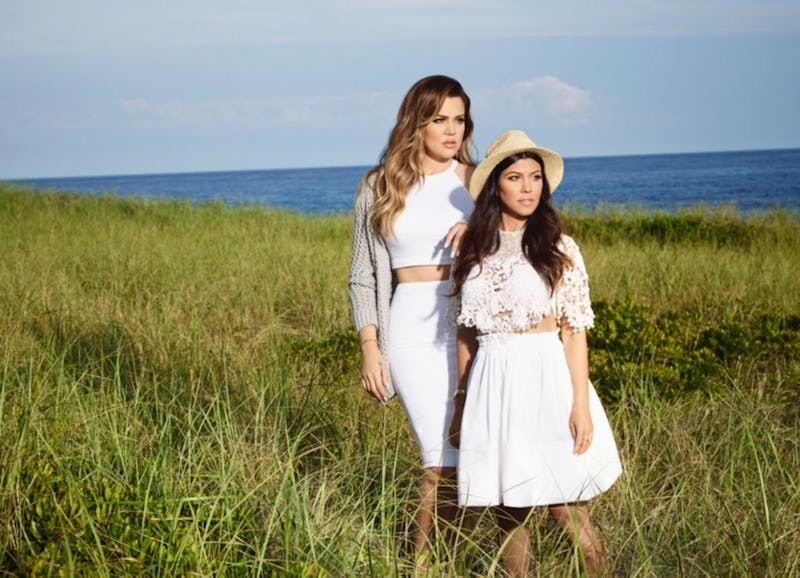 The eldest Kardashian sister was quite the problem-solving machine on Sunday night's Kourtney and Khloe Take the Hamptons. The first issue she handled: What to do with Bruce's friend's daughter who wants to work for DASH? (The solution: Make her shred documents until Bruce complains about it.) The second issue: What to do about Scott wanting to leave the Hamptons? At the top of the episode, Scott told Kourtney he was going to hightail it back to Los Angeles early. Kourtney wasn't feeling this; She worried Scott would walk off the plane, throw on his party pants, and go wild in L.A. Kourtney made one request: they visit Fire Island before Scott left.
Here's what went down during the Kardashian krew's trip to Fire Island:
A stranger yelled at the family from the second story window of his home. He called the reality TV stars trash and wondered how they were permitted on the island. Scott and the man exchanged expletives.
Scott knocked on the front door of the house where his grandmother used to live. The current owner happily welcomed the E! cameras and the reality stars into her home. The current owner said her neighbors told her Scott grew up there. The current owner let them tour the house.
Scott, Kourtney, & co. went to a drag show brunch. The drag queen emcee asked Scott to go onstage. Scott declined. The emcee settled for a smooch on the hand. Scott remarked Fire Island isn't what it was when he was a kid, but said it was "pretty impressive."
On the barge trip home, Scott told Kourtney he changed his mind. He'd stay in the Hamptons for the rest of the summer. He didn't want to close his eyes, he didn't want to fall asleep, because he'd miss his fam, babe, and he doesn't want to miss a thing.
Whether it was the drag show, the tour of his grandmother's house, or the altercation with the heckler, Kourtney's plan did the trick. She fought the Scott Wanting to Leave the Hamptons Fire with Fire Island, and it worked.
(Quick aside before I call it a night: I can't wait to make "So Much Traffic In the Hamptons" by Khloe Kardashian my new ringtone.)
Image: Timothy White/E!