'Better Call Saul' Finally Has Actual Footage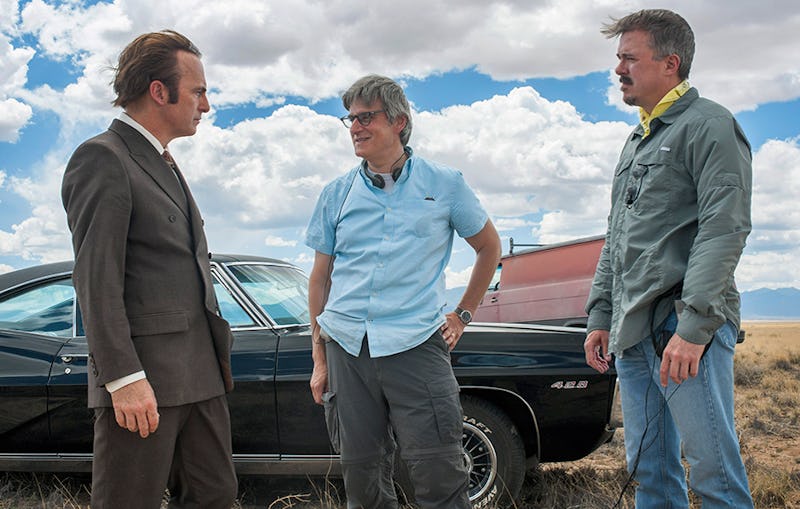 Spin-offs are pretty notoriously hit or miss. So when you have a show like Breaking Bad , which won (give or take) all the Emmys and went down as one of the best shows ever to grace a television set, it's hard to imagine lightning can strike twice. So here's to hoping Better Call Saul can forge its own path, with its own familiar protagonist in Saul Goodman. The first Better Call Saul teaser to actually show us some footage is giving me a lot of hope.
This particular teaser is the most we've actually seen of the show so far. One thing we've learned: Apparently, Saul Goodman used to go by Jimmy, at least as far as Patrick Fabian's Howard Hamlin is concerned — according to Vulture, 2002 (when the show is set) had Saul going by James M. McGill. He has also always been money-oriented, which is hardly surprising.
How James M. McGill went from Jimmy to Saul — and to Walter White and all the events of Breaking Bad — is, of course, something we will learn along the way. Better Call Saul makes its debut with a two-night season premiere on Sunday, Feb. 8 and Monday, Feb. 9.
*Update/Clarification: This trailer wasn't the first we saw of Saul's old name; this billboard was.
Image: Lewis Jacobs/AMC