Is Caroline Burt Still a DASH Doll?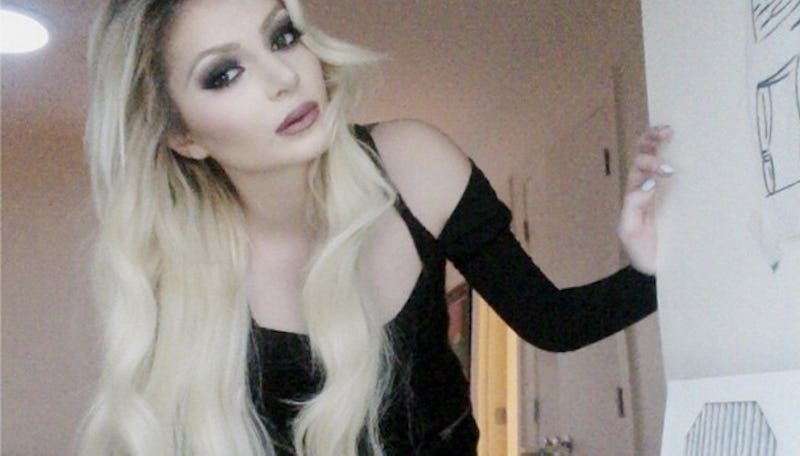 As important as Kourtney and Khloe Kardashian and Lord Scott Disick are on E!'s reality show Kourtney & Khloe Take the Hamptons , there are other "characters" that pop up from time to time, including those DASH Dolls. Two particular Dolls have made a name for themselves this season and their names are Durrani Popal and Caroline Burt. Not only do they work for the Kardashians, but they've also partied with Khloe, something Kourtney wasn't a fan of, at first. Oh, and they also have some interesting things to say. Like the Kardashians, they also have no filter. I guess they fit right in.
We don't know too much about either Doll, except for the fact that Durrani's been around for some time and Caroline is the newest Doll. Funnily enough, Kourtney and Khloe didn't really want to hire Caroline, but did it as a favor for their ex-stepdad, Bruce Jenner. Eventually, they saw value in her, rather than using Caroline as a paper shredder and doing chores around the house. Speaking of Caroline, this got me wondering if she is still working as a "famed" Dash Doll. Well, is she?
According to her Instagram, Facebook, and Twitter, Caroline appears to still be a Dash Doll, as she so kindly lists in each of her bio sections. I haven't found anything to 100 percent solidify that she is indeed still working as a Doll, nor have I found anything saying she isn't. So, I think it's safe to assume that her social media accounts are up to date and she is still working alongside the Kardashian ladies. If she isn't, then one thing does remain certain and that is she appears to still be friends with her fellow Doll Durrani.
With that said, I have a feeling she won't be a DASH Doll forever, because not only is she a model (her career just might take off thanks to the Kardashians little reality show), but she's also a music business graduate and DJ, per her Twitter bio. Maybe one day we'll see her at a club living the life of a successful DJ.
Image: Caroline Burt /Instagram