This Reporter Raps Blackalicious and Kills It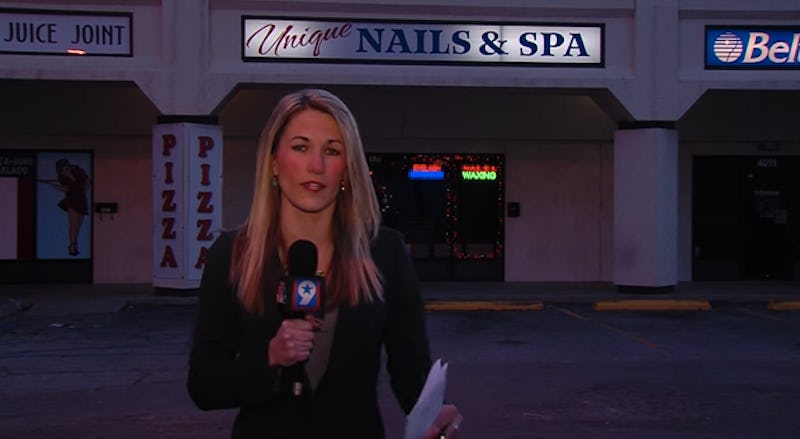 There's an "Alphabet Aerobics" epidemic happening on primetime TV. Most recently, an NBC 9 News reporter rapped Blackalicious to warm up for her segment, while just months before Daniel Radcliffe performed the same song on The Tonight Show. The NBC correspondent's video is titled "Kimalicious" (presumably a word play on her name, which is likely Erica — just kidding, it's Kim), dropped her flow to an awkwardly paced overlaied rhythm. The common consensus, much like the Radcliffe performance on Fallon's program, is that she "killed it." While she may not have a record deal looming in her immediate future, she most certainly has a knack for memorization of a particularly difficult classic.
Kim Powell delivers her improvised rap debut with the typical deadpan demeanor of a seasoned television correspondent. And while her pace doesn't quite hit the beat on point, she receives bonus points for maintaining her cool throughout the song's entirety (with the exception of her rap hands, which get increasingly more animated as the song progresses). My favorite highlight happens when she arrives at H, saying, "Holla atcha homeboy" to the backdrop of a juice bar and day spa. One thing's for certain though: both Radcliffe and Powell tie for their commitment to hours spent pouring over Rap Genius. Watch the video below.
Image: GS Hooligan/YouTube