NPH's Oscars Promo Reminds Us of Barney Stinson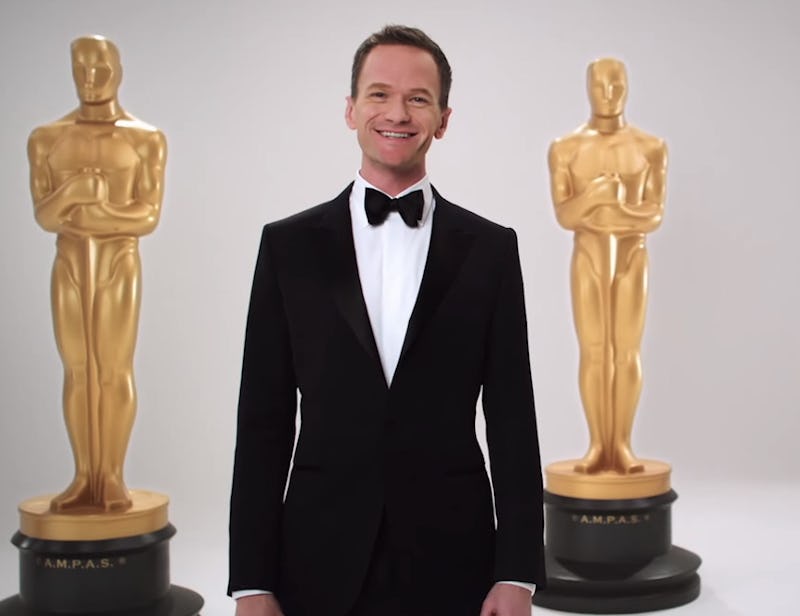 With less than two months until Neil Patrick Harris hosts the 2015 Oscars, he's bringing out all the stops to promote his new gig. After suggesting that you give him as a gift for Christmas in his first Oscars promo, he followed up with an equally timely and festive suggestion: New Year's resolutions. As he explains, in addition to eating less and exercising more, the third item on your list should be to watch him host the Oscars. He does this while wearing a very dapper suit and delivers a zinger at the end that reminds me of How I Met Your Mother's Barney Stinson, whom I miss terribly. If he mixes up his typical amazing hosting skills with a little bit of Barney's snappy remarks, it will be the best night on television ever.
Although the host hasn't revealed much about what to expect from the big night, he recently said that there's one thing he absolutely won't do: make fun of people. "I don't want to come out and just do this typical tell jokes at people's expense or talk about this movie, have applause, and then make fun of the stars," he said in a recent Q&A. I request the highest of fives, NPH.
Image: YouTube