Lucky Puts Bloggers On its February Cover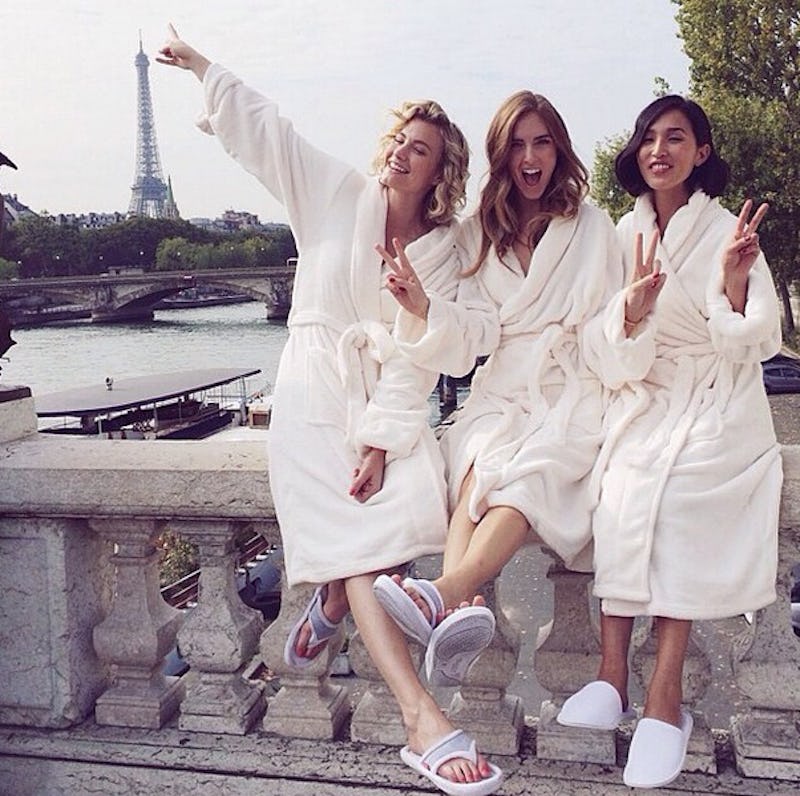 Eva Chen is easily one of the most cutting edge editors of any major fashion magazine out there right now. Not only is she the youngest editor at Condé Nast, but she's also the first Asian-American Editor-in-Chief at the publishing house. Her latest move as EIC of Lucky Magazine is a little less historic, but still a first for the publication: Their cover models this month are all fashion bloggers! It was announced today that Chiara Ferragni, Nicole Warne, and Zanita Whittington will head the February issue of the magazine in one glorious shoot. The magazine says that blogging is a part of the "democratization" of the fashion industry, which they claim has not only made fashion trends more accessible, but also made it possible for anyone to be a tastemaker. "[...]It's no longer uncommon at shows to see [magazine] editors seated alongside bloggers who just a few years ago saw fashion as a mere hobby rather than a full-fledged career." It feels a little iconic that the women who have established platforms for themselves thanks to the alternative fashion media industry that exists online are being featured on the cover of a print magazine. While it's a fairly standard practice for magazines to feature fashion bloggers within their pages, having them front and center confirms the permanency of the shift that has been happening within the industry. There have been many discussions about the death of the fashion blog as we knew it and this move is definitely indicative that to be highly visible as a fashion blogger in the future is going to mean becoming a business. The trend of blogs being less DIY and more glossy mag looks like it's here to stay.
The internet has created a platform for voices outside of the mainstream media, and many marginalized people have embraced and taken advantage of that fact. The shift has allowed more perspectives to be heard. Not to mention that the power of being able to share your outfits and thoughts about fashion and beauty with only a camera and Internet access is huge. However, it feels like the bloggers that are most well-known and that bring in the highest earnings still lack diversity on a lot of fronts. Of the bloggers chosen in this shoot, for instance, two are white and blonde and all three regularly feature expensive designer clothing on their blogs. Not exactly different from the content of your average newsstand publication. Don't get me wrong; the cover is gorgeous. It's different, even. But it's not necessarily revolutionary. And I get it: This is a fashion magazine we're talking about. But the cover doesn't truly play into the claims that Lucky is being part of fashion democratization in a large, profound way. Choosing three women who embody the slightly narrow definitions of beauty and fashion of the mainstream isn't much different from the images Lucky features on the regular. I'd much rather see some truly diverse bloggers or other non-model/non-celebrity women on covers as a part of this new "fashion democracy." But that level of progressiveness will take some time. For now, this cover is definitely still a beautiful, positive change from the norm.
Images: Instagram/zanitazanita; Lucky Magazine