This 365-Word Poem Is The Coolest Selfie Project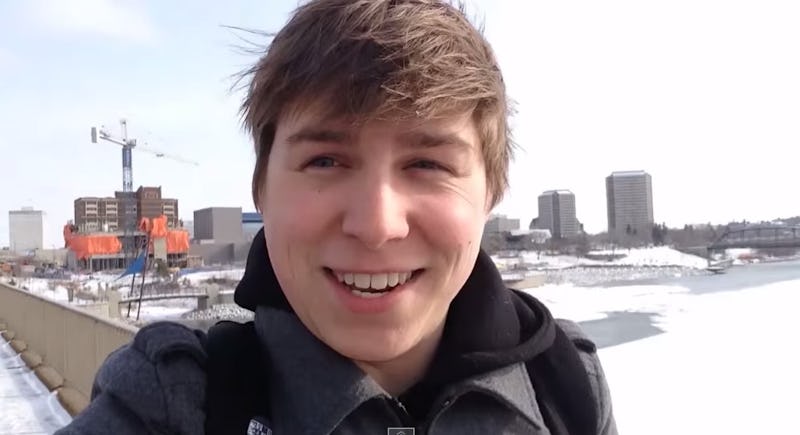 It's the beginning of a brand new year, and the Internet is feeling a little reflective and philosophical. In addition to all of the requisite Best Of lists and 2014 nostalgia, a new brand of self-aware photo and video projects have taken over, encouraging us to maybe put more things in perspective—or to keep taking more photos of ourselves. Either way, we're always down with cool videos and cool pictures. In this project called "A Word Per Day Reflection on Time," Ben Schmidt records a poem he wrote and then recited over the span of 365 days, recording one word per day. For about two minutes, you can hear the poem, as well as witness his ever-changing environment, physical appearance (although not much really changes with Ben aside for his haircuts, and if you're reading this Ben, I would highly suggest sticking with the longer cut) over the year.
We've seen plenty of selfie-a-day projects before, but the way Schmidt edits this project is what makes it most evocative. He digitally fast-forwards time, a concept that seems so slow, but really isn't. Time goes by quicker than we think, and our surroundings transform and shift every single day. While it's unclear why we conceptualize time the way we do, it's worth thinking about ways in which we could use it more efficiently, or perhaps consciously.
Image: YouTube