8 Signs You're A Total Fangirl, You Nerd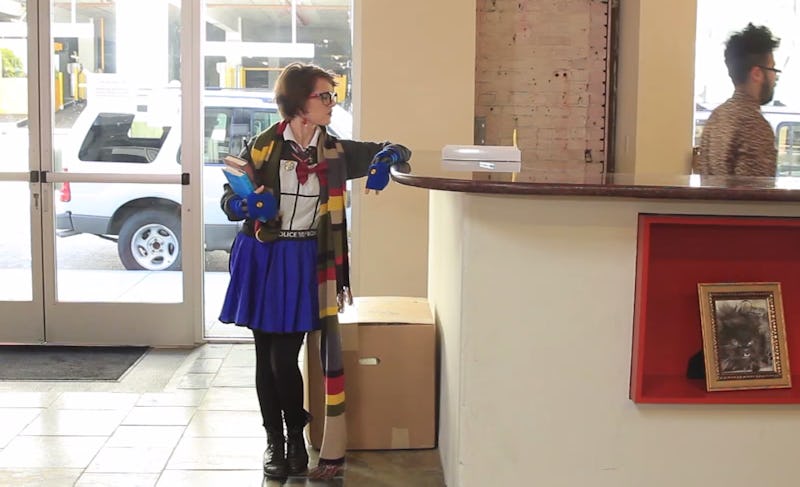 I've been a proud fangirl for a long time now. When you can't help but publicly freak out over the lives of fictional characters you kind of have to be, you know? Sometimes the signs are undeniable. Some of those are laid out in Buzzfeed's new "8 Signs You're A Total Fangirl" video, which I will now be using as an introduction video to anyone new I might meet. "Watch this," I will say. "If you can't handle every single one of these, this is definitely not going to work out."
The video features the great Gaby Dunn (of that memorable "If Geek Girls Acted Like Geek Guys"), alongside Tessa Netting and Leigh Lahav. Another thing it features? A lot of truth bombs about my life. Do you know how many times I've angrily defended Sansa Stark? TOO MANY. SHE'S BEEN THROUGH TOO MUCH AND SHE'S STILL SO STRONG.
Other truthbombs: Crying way too much over things that never happened in real life (ah, Reichenbach); showing up for work in all the fun fandom gear you got for Christmas; generally wasting your life away on the Internet because there are so many people here who commiserate with all those feelings.
Basically, if you ever meet me and want to get in my good graces right off the bat, just indicate you agree with me on Buffy the Vampire Slayer or Sirius Black and Remus Lupin and we're all set for a lifelong friendship.
Image: BuzzFeedYellow/Youtube