Yazz the Greatest Comes to TV on 'Empire'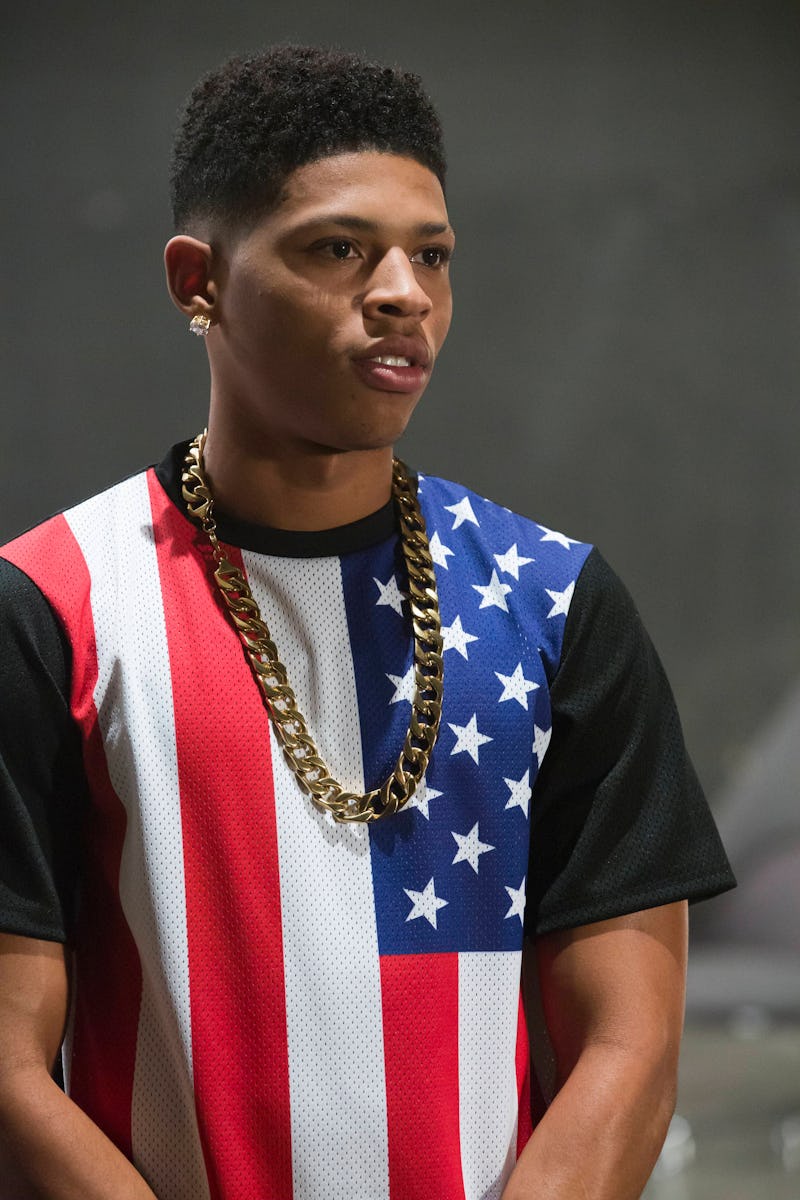 When you set out to make a TV show about a hip hop mogul and his trio of talented sons, it just makes sense to cast a rap artist as, well, a rap artist. Sure, plenty of actors could inhabit the role of Hakeem Lyon, Lucius' youngest kid and a bonafide musical prodigy. But how many of them could take on Hakeem's rapid fire lyrics and fancy wordplay? That was why hiring Bryshere Gray to play Hakeem on Empire was such a stroke of genius. Because Gray, or as you may know him, Yazz the Greatest, is already a skilled hip hop artist in his own right.
The Philadelphia rapper hasn't officially released his debut album yet, but he's already made plenty of buzz. Gray has toured and appeared at music festivals around the country, so he certainly has the background knowledge necessary to get into character. Empire marks Bryers first ever acting role — a highly-anticipated FOX drama starring Oscar nominees and featuring music by Timbaland? Not too shabby for his first gig. Like the actor who plays him, Hakeem is also an up-and-coming MC. When his father is diagnosed with ALS and given three years to live, Hakeem is all set to take over Empire Entertainment. But to become CEO, he'll have to convince Lucius he wants it more than his two older brothers. The show is a soapy musical drama by way of King Lear. Now that's something I'm excited to see. Catch up on Empire Season 1 with Bustle's drunk recap here:
What else do you need to know about Bryshere Gray?
He's Not the Only Musician You'll See on Empire
Empire's original music comes from the one and only Timbaland, a producer who's worked with everyone from Aaliyah to Justin Timberlake to Jay Z. Having him on board probably made it easier for other artists to commit to the show: like Grammy-winning R&B singer Macy Gray, who will play a much older woman having an affair with young Hakeem. Scandal! Hakeem's mother, Cookie (Taraji P. Henson), went to prison when he was an infant, so he has a few different issues to figure out.
You Need To Check Out his Music
He might be young, but Gray (or Yazz the Greatest, if you're talking about his music) is already an experienced artist. Not only does he rap and write his own lyrics, but he also sings on his tracks, and dances during performances. Plenty of hip hop and R&B singers also dance, but you don't find many rappers popping and locking in the middle of a show. His first album, Respect, hasn't been released yet, but you can listen to the eponymous debut single on Beatport.
He Supports his Community
As Gray said in an interview with Mad Box, to him "It's not all about making it first and giving it back. Why not give back before you make it?" Starting when he was just a teenager himself, Gray and his mother toured schools throughout Philadelphia, promoting an anti-bullying message along with Gray's music and teaching kids that picking on each other is "played out."
On Jan. 7 we'll all finally get to see Gray's TV debut, and the release of Respect can't be far behind. 2015 may just be the year Yazz the Greatest breaks through.
Images: Chuck Hodes/FOX; Getty Images