The 3 Weirdest Things About Kanye's 'American Psycho'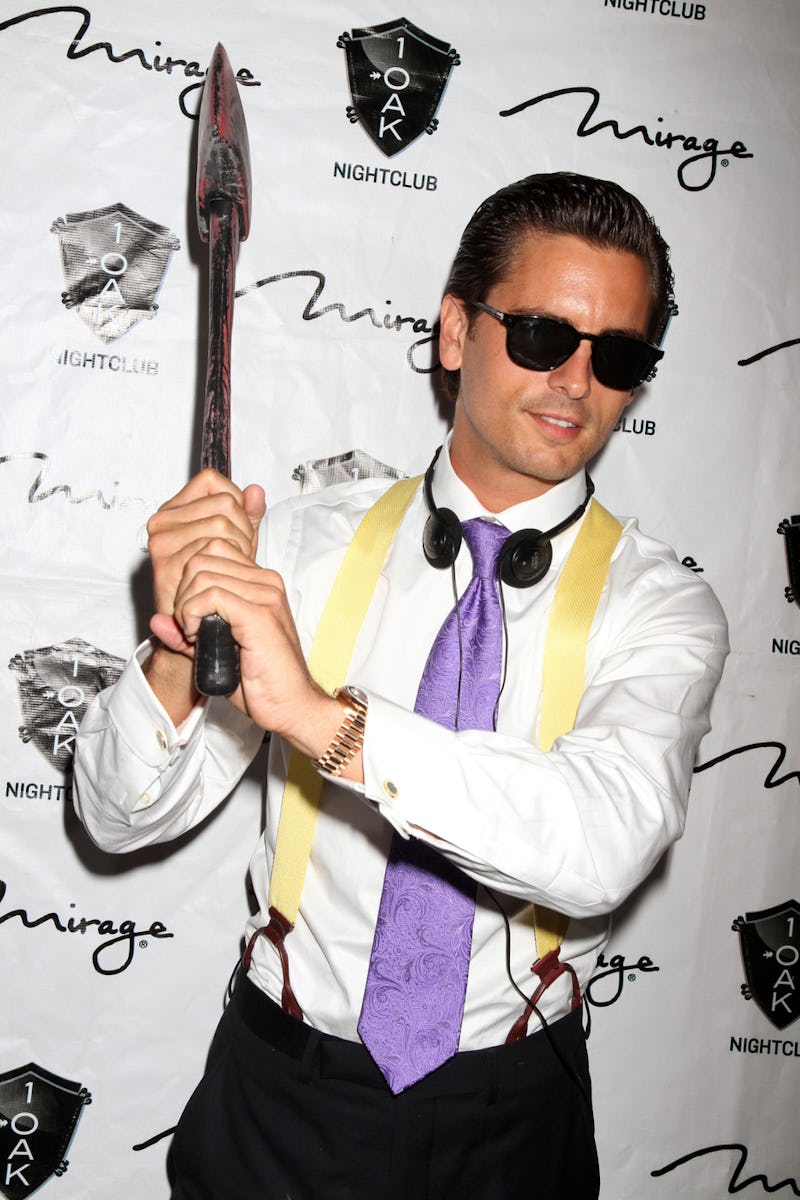 Kanye West released a promo video for his new (and much talked-about) album Yeezus. Because, you know, there's nothing promotional about getting your baby mama's brother-in-law Scott Disick to play American Psycho's Patrick Bateman and talk about your album for two minutes straight. Yes, the video is weird — but what are the weirdest things about it?
1) How Good Scott Disick Is
Did anyone expect that? I mean, yes, the Keeping Up with the Kardashians star is an american psycho but I didn't expect him to hit American Psycho out of the park. His over-the-top Pomeranian-on-coke delivery only helps the switch from Huey Lewis and the News to Mr. West, making this officially the first time ever I'm impressed by Kourtney's baby daddy.
2) How Well Yeezus Fits
Apparently, Bret Easton Ellis pitched in and helped write the script for this mini-psycho, but if you watch the original scene, the new script really doesn't deviate far from the original script. Because, in the creepiest way possible, Yeezus was MADE to be talked about by Patrick Bateman. Mindfuck central up in here.
3) That Kanye is Actually Psycho
Despite this video being pretty awesome, it's totally weird that it exists at all. Kanye was all "back-the-fuck-off-my-album" to pretty much everyone leading up to its release, and now he is promoting it in the most bizarre way possible. Though, really, this shouldn't be that surprising. Dude wasn't kidding when he said he more or less wanted to distance himself from hype — given that most of his fans are in the teenage range, they probably have never heard of American Psycho. So uh... good job Ye. You're killin' it.