Is Aria "A" on 'Pretty Little Liars'? Here's Proof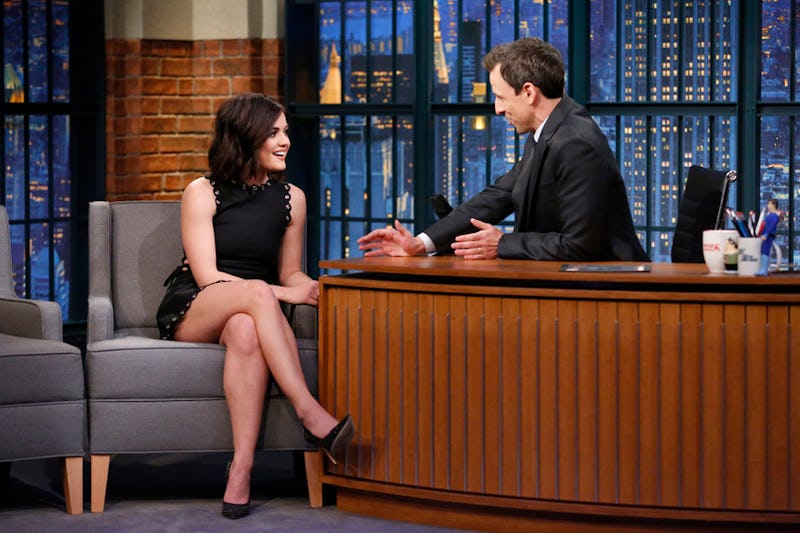 For five seasons now, we've had one big Pretty Little Liars question: Who is "A"? We've been faked out almost every season by people on the "A" team, and wondered if it's Alison, Mona, CeCe, or someone else. One of the big theories is that Aria is "A" on PLL , and there's some shiny new evidence to prove it. When Lucy Hale appeared on Late Night With Seth Meyers on Wednesday night, she revealed that she's the only star on the show who doesn't know who "A" is. In fact, she claims everyone on the show is conspiring against her so she doesn't find out.
"They won't tell me. Everyone knows!" she said. "I've tried everything! I've tried listening in doors, I've tried bribing the executive producers and writers." Hale thinks it's because she's terrible at keeping secrets and would accidentally spill the beans during an interview, but we all know the real reason. We'll probably have to wait another year or two to find out, and be faked out at least a dozen times along the way, but Aria has to be "A." There are many reasons, starting and ending with the As in her name.
Image: Lloyd Bishop/NBC