'AHS: Coven' Main Titles Made Us Pee a Little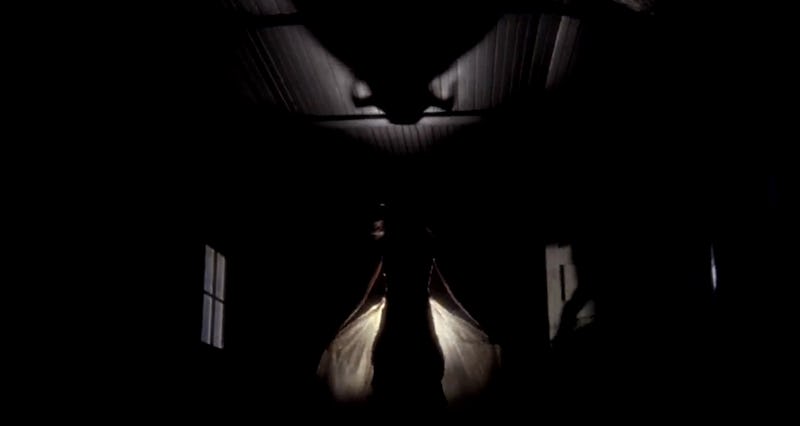 Literal chills, you guys. The grandmaster of campy creep, Mr. Ryan Murphy released the main title segment for the upcoming oh-my-god-I-cannot-wait third installment of his mini-series-sorta, American Horror Story. And if there's one thing I can confirm, AHS: Coven has me feeling like Jessie Spano right now: I'm so excited! I'm so scared! But we all are, of course: it's what any good grown-up teen witch would feel.
The imagery is chockablock in this one, and seemingly not without reason. Murphy tweeted out the video late Wednesday afternoon with the ominous quip, "Can you spot the clues?" To which I say: um, hello! There are too many clues to count! My head is spinning like Carrie in the bevy of directions this series could possibly go.
Sure, it seems as though voodoo plays a big part (is Angela Bassett a good witch or a bad witch?), and those hoods are darkly reminiscent of some KKK-level type shit, but otherwise it's all just dark, violent, creepy-sexy sorta stuff: candles, billowing dresses, taxidermy.
All in all I'm not wholly unconvinced that this wasn't just filmed right at Ryan Murphy's house on a typical Friday night and in a happy accident turned into the main title sequence.
I MEAN SERIOUSLY. I'm so scared, this is so creepy! I LOVE IT. And Sarah Paulson gets top billing? Is that her, looking lovely at first glance but like that creepy minotaur thing? Seriously, look at the main image above and now this one below:
Man oh man, October 9 seriously cannot come soon enough.