Here's How to See 'Fifty Shades of Grey' Early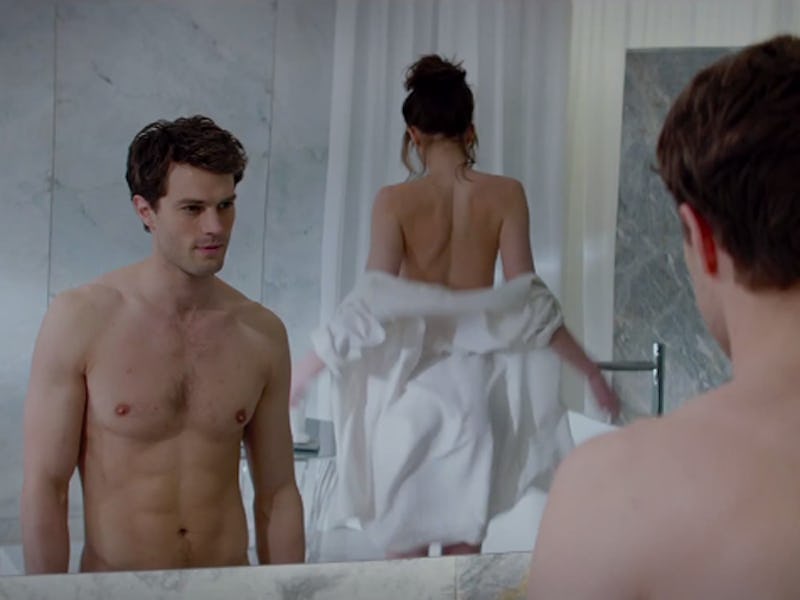 Even though it's hyped as a Valentine's Day movie, Fifty Shades of Grey will be released in theaters before the biggest date night of the year. In fact, there's an easy way to see the film early, which is particularly good for single ladies who don't want to be in a sea of couples while they watch Ana and Christian's relationship unfold. So, when do Fifty Shades of Grey tickets go on sale? You're in luck, because they are already available. Mr. Fandango will see you now — erm, I mean Fandango has advance ticketing for opening day on Feb. 13, as well as preview screenings the night before, starting at 8 p.m. on Feb. 12 in select theaters.
Whether you want to bring a group of girlfriends to see the movie the night before it officially hits theaters or try to catch it before V-Day, your options are open right now. You can also book tickets for any showtimes — including Valentine's Day for all you couples out there — after the film opens so you have piece of mind that it won't sell out. Although it won't have all the raunchy sex scenes from the book since it received an R-rating, it's still going to be a popular winter movie. Think of it like buying tickets for the latest Hunger Games movie, because Ana too is a girl on fire. Or should I say goddess?
Image: Universal Pictures