Is the 'Wet Hot American Summer' Series Happening?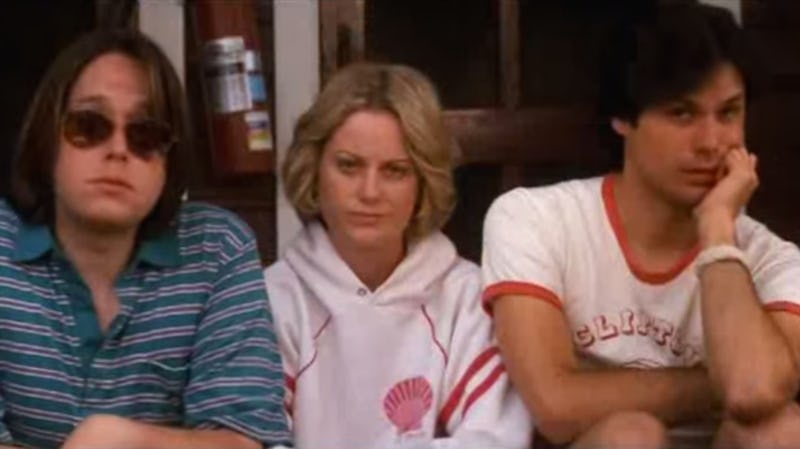 Prepare yourselves, guys, because this is quite possibly The Best. News. EVER. (Or, at least, all day today): According to Deadline, the Wet Hot American Summer series at Netflix is officially happening — and, even better, the original cast is returning. Seriously, there's no use in pinching yourself, this is real.
(Yes, that sound you faintly hear in the distance is me hyperventilating with excitement.)
This news, of course, comes about 7 months after news of the show being a possibility surfaced: Back in May 2014, it was reported by several news outlets that Netflix was looking into a multi-episode prequel series to the 2001 film, which starred Amy Poehler, Paul Rudd, Michael Ian Black, Christopher Meloni, and pretty much all of your favorite people. Now, it's confirmed: The show will consist of 8 episodes and, as Deadline reports, the following stars have signed on to return:
Elizabeth Banks, H. Jon Benjamin, Michael Ian Black, Bradley Cooper, Judah Friedlander, Janeane Garofalo, Nina Hellman, Ken Marino, Zak Orth, David Hyde Pierce, Joe LoTruglio, Christopher Meloni, A.D. Miles, Marguerite Moreau, Amy Poehler, Paul Rudd, Marisa Ryan, Molly Shannon, Michael Showalter and Kevin Sussman.
Director David Wain and writer Michael Showalter are both returning to the project as well.
(Yep, that's still me, hyperventilating.)
While the fact that this is happening is amazing news in and of itself, it's even better that it's happening on Netflix as opposed to somewhere like network television: Not only is the format better suited for online watching/binge-viewing, but Netflix already has a great history with revivals! Arrested Development, anyone?
Though there's no reported premiere date (the show, after all, still has to actually film), it's being reported that the series received a series order, which means it's official. So, in celebration, here's the trailer for us all to rewatch, over and over, below:
Image: Giphy