How Does MTV's 'Eye Candy' Compare To the Book?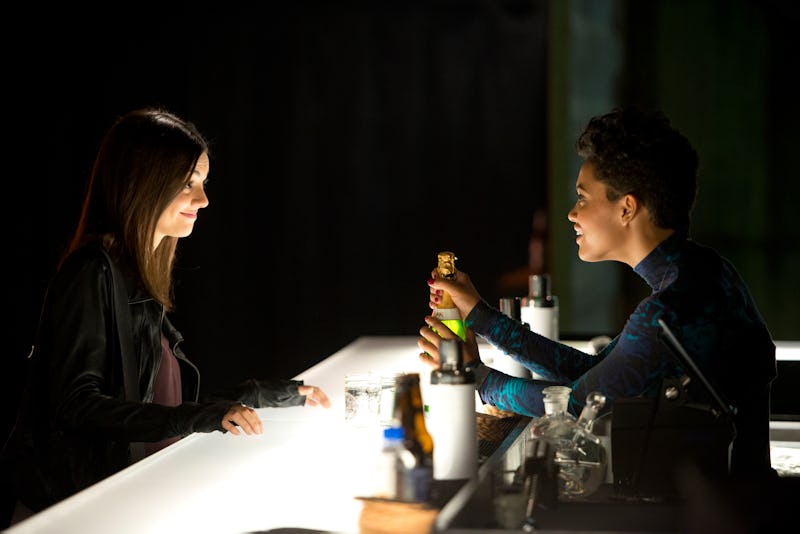 Oddly enough, MTV's next scripted series could not be more Nickelodeon, with Victoria Justice at the helm and an R.L. Stine novel for source material. That's not to say it doesn't look good. Still, how different is MTV's Eye Candy from the book? This is no Goosebumps. This is a Stine book written for adults, or young adults. Adapting television shows from books has gone well for most networks. Will MTV be taking some liberties?
One good sign is that Eye Candy has at least two women on its writing staff, according to IMDb. An episode was also directed by Twilight and Thirteen 's Catherine Hardwicke. Stine may have shaped our childhoods, but that doesn't mean he knows everything about being a 21-year-old girl. It's encouraging that MTV has hired women to tell this story.
The basic plot of Eye Candy is the same. Lindy, a New Yorker in her early twenties, starts online dating and meets who she thinks could be a cyberstalker and serial murderer. The title refers to the personal ad that her roommate writes for her. Lindy is blonde in the book, which Victoria Justice is not. She's also a little bit younger on the MTV series. Stine writes thrillers, and this seems to be a little bit more of a mystery. Here's what else has changed in the transition from page to screen.
Point of View
According to an online review, in the novel, there are chapters told from the killer's perspective. Be on the lookout for this in the MTV series. While it doesn't appear that any particular actor has been cast as "the stalker," there is a trailer that could be from his point of view. Will we fall for the killer before Lindy discovers his or her identity? It's possible.
Professional Life
In the novel, Lindy is a little bit more of a victim. She's dating four guys and doesn't know which is the killer, leaving her forced to obey all four if she wants to find out which one is threatening her by anonymous email. On the MTV series, she's a hacker who is presumably one step ahead of her stalker.
Sophia
On the MTV series, Lindy's best friend is Sophia, not novel characters Luisa and Ann-Marie. Neither of them owns a nightclub, like Sophia on the television show. However, it would be impossible to go into further detail comparing these characters without either seeing more of the show or spoiling the events of the book.
Buddy Cops
The two police officers, Tommy and Ben, appear in both the novel and the MTV series. In the book, Ben is Lindy's deceased ex-boyfriend and Tommy is his partner. On the show, Tommy and Ben both help Lindy track her stalker. Ben's only credited on IMDb for two episodes. That doesn't look good — maybe this is one plot point the series and book will have in common.
Tragic Backstory
Piggybacking off of that, in the novel it's Ben's death that Lindy is still recovering from when all of this goes down. On the MTV series, Lindy's sister was abducted and the case is still open, which is what drives her before she gets involved with cyberstalkers.
To see what else MTV changes from Stine's original novel, we'll have to wait for Eye Candy's premiere, Monday, Jan. 12 at 10 p.m.
Images: MTV (4)