And The Globe for Best TV Drama Series Goes To ...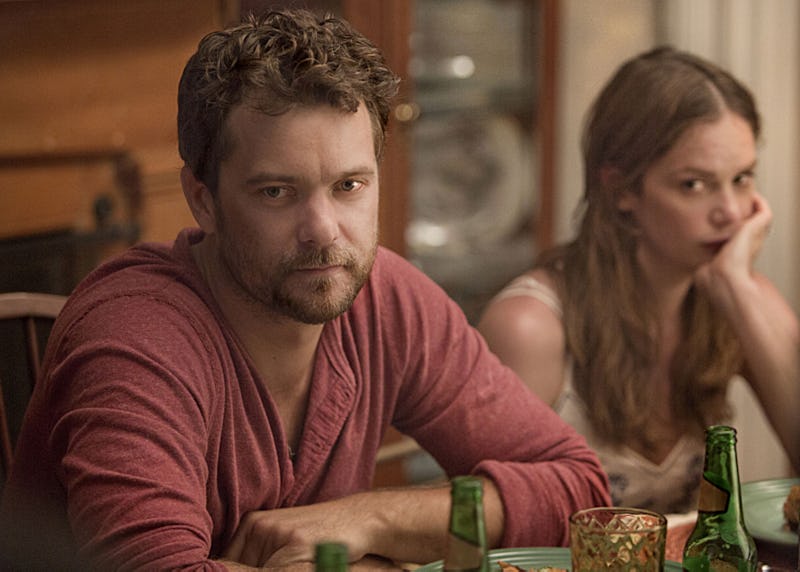 British aristocrats. Vaguely British dragon mothers. American cheaters. American lawyers. American politicians. When it comes to the series nominated for a 2015 Golden Globe for Best TV Drama, the nominees all have one big thing in common, other than their anglo sensibilities: They're all freaking great. The Hollywood Foreign Press must have had a hard time choosing between Downton Abbey, Game of Thrones, Showtime's The Affair, The Good Wife, and House of Cards, but on Sunday, Jan. 11, Paul Rudd and Adam Levine announced the winner. Congratulations, The Affair on your Globe for Best TV Drama! No one saw it coming, that's for sure.
There were three repeats from the 2014 nominees — Downton, The Good Wife, and House of Cards — the winner last year was the inimitable Breaking Bad. It seems weird that Bryan Cranston isn't on stage this year, since he dominated so much of last year's ceremony, but seeing The Affair add a Globe to their trophy shelf feels somewhat familiar. Another drama with an anti-hero nabbing the top prize is as predictable as it is satisfying. After all, who doesn't love to hate?
During creator Sarah Treem's acceptance speech, she thanked everyone for keeping the faith. Hardy har.
It's too bad CBS' The Good Wife didn't win; the long-running series with its powerful female lead is overdue for an award. And fans of Game of Thrones are probably hating their winter right now — they got the cold shoulder tonight. But hey, at least GoT comes back quite soon.
Congrats to The Affair — everyone is stunned. But hey, a win for Pacey is a win for all of us, right?
Image: Showtime