People Are Taking 'Wrecking Ball' Seriously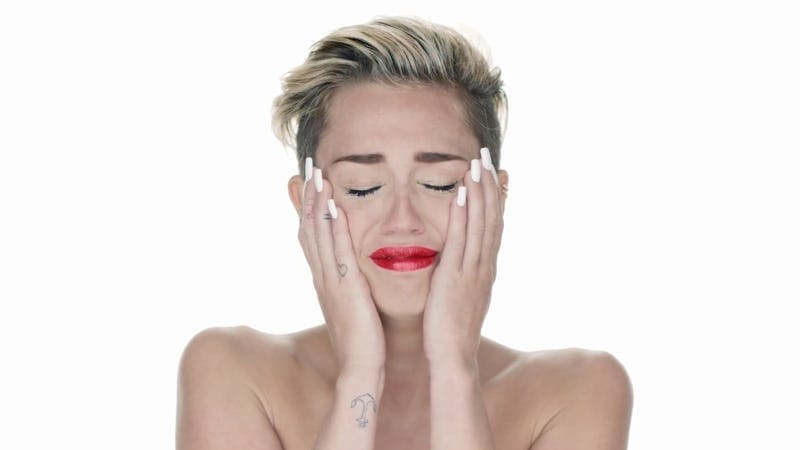 Remember when it was all the rage to make fun of Miley Cyrus's "Wrecking Ball" video? People were throwing Nicolas Cage's head on her body, then Bieber's, then the screaming goats were added. But that was like, so last week. Now, we're taking the song seriously. You didn't know? Oh yeah. Indie-pop rockers HAIM covered the song and now Indie-celeb child Rumer Willis has a "Wrecking Ball" cover. Shit just got real.
Oh, and this just in: Rumer Willis thinks she can sing. The daughter of Bruce Willis and Demi Moore, Rumer, 25, is their eldest girl who's most fond of the spotlight. She's had bit parts in a couple of movies (Now and Then, The House Bunny), as well as TV shows (CSI:NY, Army Wives, Pretty Little Liars) and it was just announced on Wednesday that she'll be a regular on E!'s new scripted drama, Songbyrd.
The show stars One Tree Hill star Bethany Joy Lenz as a singer-songwriter who's trying to make it. Willis will play Lenz's character's sister, and manager.
Looks like Willis is making some serious moves in the music scene: Between her new show and this concert on Wednesday, girl's trying super hard to be seen as a musician. We'll have to wait and see how that goes, but I do have one positive thing about her "Wrecking Ball" cover... the sax sounded cool.